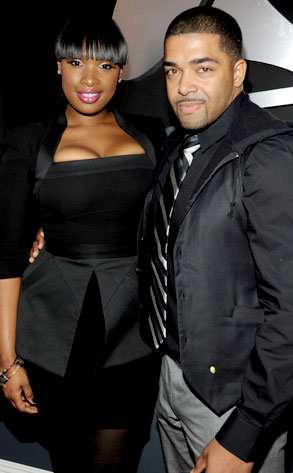 Kevin Mazur/Getty Images
Jennifer Hudson and fiancé David Otunga's son, David Jr., may only be 6 months old, but he's already showing signs of inheriting his mom's musical genes.
"One of his favorite things is to hear the piano," Otunga tells me. "Jennifer will play the piano or sing to him, and he will calm down immediately. We had a guy over once tuning the piano and he was pecking the keys, and David started trying to sing and imitate the notes. It was the most unbelievable thing."
Also kinda unbelievable is Otunga's burgeoning wrestling career…