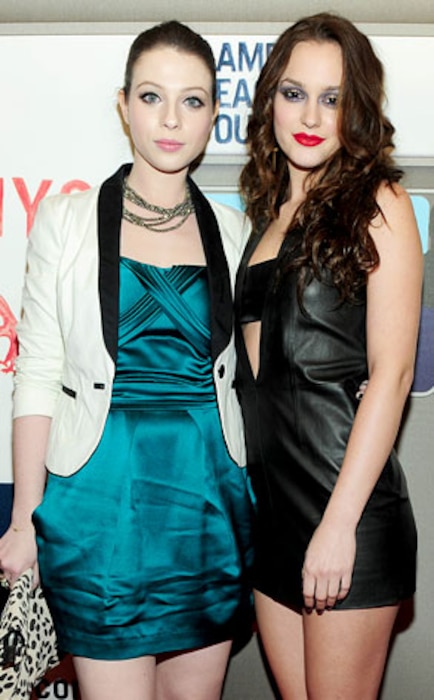 Courtesy: Albert Michael/startraksphoto.com
Attention Upper East Siders: Hide your men and your liquor!
Yep, Georgina (Michelle Trachtenberg) herself tells us that she's coming back to Gossip Girl—this season—and she's just scandalous as evah!
Michelle breaks the news in the video down below, and even gives us a hint as to what sort of meddling she'll be doing this time.
(Could it involve Chuck Bass' father?! Oh, how that girl teases. Love.)
Meanwhile, Heroes fans, though NBC president Angela Bromstad wouldn't comment the other day as to whether the season finale will be a cliffhanger or wrap up the show, H.R.G. himself, Jack Coleman, spills the beans on why you all will be unhappy campers if this is the final season.
All that, plus we have exclusive video you'll love with the casts of Community and The Office (whom I caught up with at the NBC Press Tour party), and the latest on Lost, Glee and more, so read on!