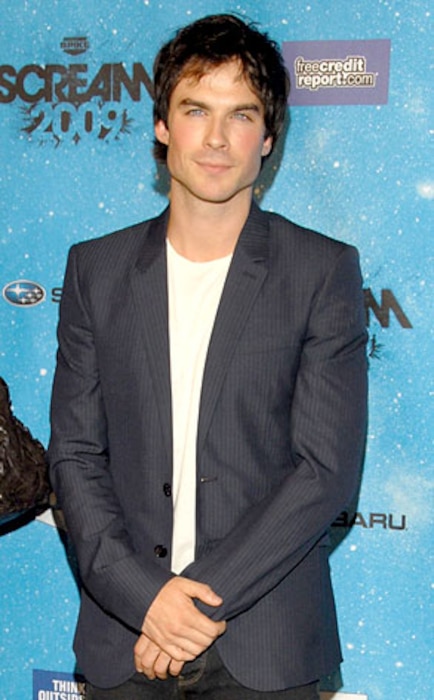 Mark Sullivan/Getty Images
Dear Ted:
Love you much. So since True Blood hasn't started up again and we are all anxiously awaiting New Moon, I have been forced to get my vamp fill from The Vampire Diaries. Never really watched Lost, but I am loving Ian Somerhalder. What's the deal with him?
—R.bird
Dear Supernatural Lover:
Mr. Somerhalder is one hot piece of ass, and as with all gorgeous types, he's got the bad-boy stories to boot, right along with the bad-boy looks. But he hasn't been a Vice'r...yet. Soon, very soon.
Dear Ted:
What the hell was wrong with Kim's face on the Atlanta Housewives reunion show?! It looked fat or puffy or swollen?
—Kc
Dear Desperately Overboard Housewife:
It's called Housewife syndrome—when these paid-for wives have nothing else to do but, shall we say, experiment with their pusses and how to stay young.
Dear Ted:
There are rumors out that Angelina Jolie is participating with the author(s) of books coming out about her. What do you think are the odds that it may be true?
—Curious