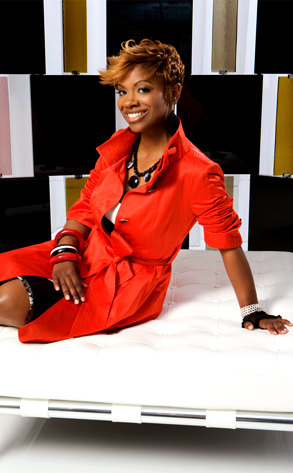 Quantrell Colbert/BRAVO
Say hello to Kandi Burruss!
She's the new member of The Real Housewives of Atlanta.
A Grammy-winning songwriter who first found fame in the '90s as a singer in Xscape, she's also a single mother of a young daughter. And if you watched last night's premiere episode of Atlanta's second season, you know that Ms. Burruss is engaged to a man who already has...six kids!
But has their wedding been put on hold? Read on to find out what Kandi just told me about their rocky romance, her feud with NeNe Leakes (is there anyone NeNe doesn't butt heads with?) and what she really thinks about Kim Zolciak-Biermann's singing…