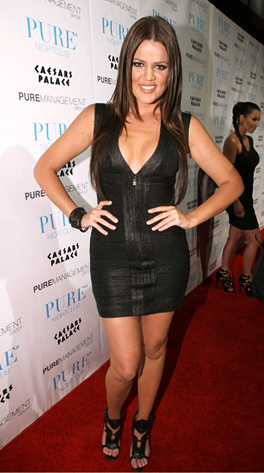 Courtesy Pure Nightclub
We've already seen Kim Kardashian strip down for Playboy, but what about her sisters Khloé and Kourtney? Will they follow in her naked footsteps?
Maybe.
"I like doing things for a reason, and not just because someone gave me a big check," Khloé told us last night at Live on Sunset, where she was hosting the Naven and Boulee fashion event. "So I personally will say, not right now, but I can't say never."
As you may remember, Khloé showed lots of skin in an ad for PETA's "I'd Rather Go Naked Than Wear Fur" campaign. She's lost 20 pounds since that shoot.
How'd she shed the weight?