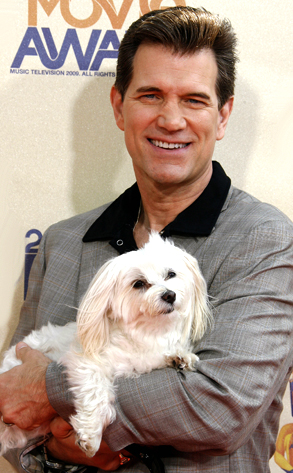 Jeffrey Mayer//Getty Images
Rodney is always by Chris Isaak's side…or in his arms…or in his lap.
"He goes everywhere with us," the singer says, seen showing off the Maltese at the MTV Movie Awards. "He's gone to Paris. He's traveled more than my entire family has up to this point. We take him to restaurants. We take him to the movies. He's very mellow. He never bothers us."
Isaak isn't the only celeb with a case of puppy love. Check out our fab four-legged friend photo gallery to see which other stars are in the doghouse.
And we mean that in the nicest way.