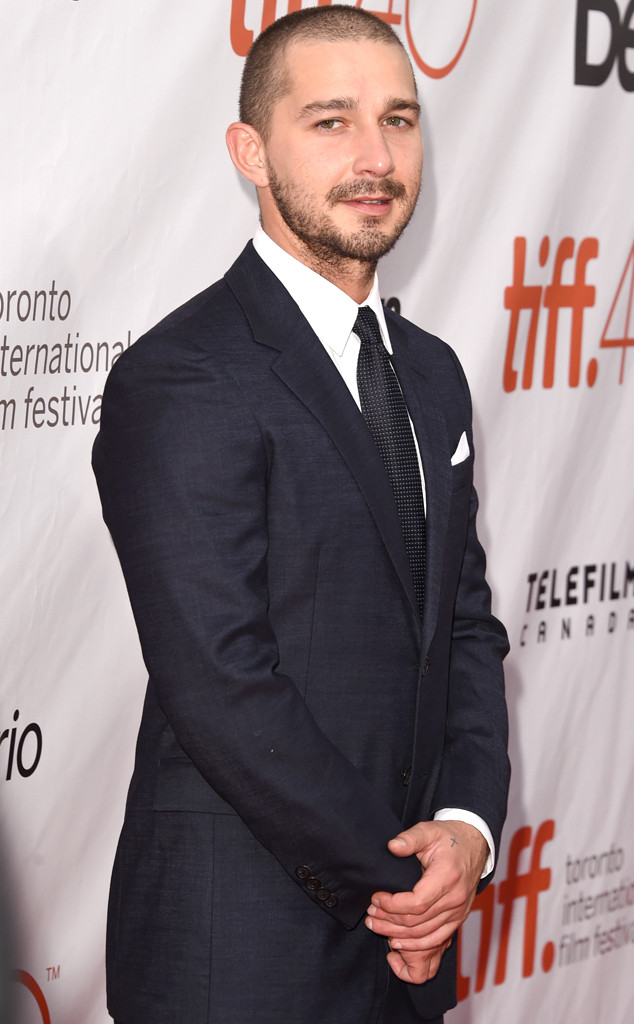 Jason Merritt/Getty Images
Not many people can make you say WTF? as much as Shia LaBeouf.
In recent years, the actor has garnered more headlines for his eyebrow-raising and almost-always odd antics performance art than he has for his work in film (which is not to say his onscreen roles haven't had us talking...hello, Nymphomaniac).
And while Shia's shenanigans may be expected at this point, the star still manages to surprise us with what he does next.
For example, he may have just gotten married in Las Vegas to girlfriend Mia Goth, which doesn't sound that weird, until you hear that it was all streamed live on the Internet. The couple appeared to say "I do" at the Viva Las Vegas chapel in Sin City during a Vegas-themed ceremony, which included an Elvis Presley impersonator and a hula dancer.
Though the video certainly looks real, and LaBeouf was not shying away from getting emotional, the actor is known to create performance art from his everyday life, and there is still no documentation of them officially marrying.
So while we continue to investigate if this was the real deal or just another Shia LaBeouf stunt, let's look back at nine other times the star pulled something that was just so Shia LaBeouf.