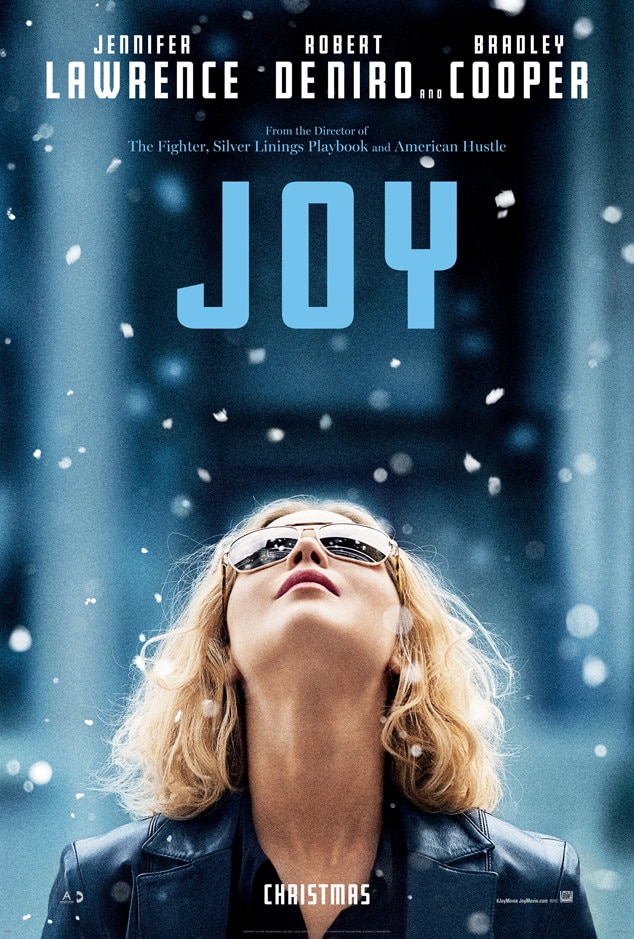 Twentieth Century Fox
Things are looking up for Jennifer Lawrence.
Literally.
The Oscar winner is featured looking up to the sky in the new poster for her upcoming film Joy. She's wearing aviator sunglasses and her blonde hair is wavy and falls to her shoulders as snow drops from above.
Lawrence stars in the movie about real-life Miracle Mop inventor Joy Mangano. She reteams with director David O. Russell and her Silver Linings Playbook and American Hustle co-star Bradley Cooper, who plays a Home Shopping Network executive. Robert De Niro plays her father.