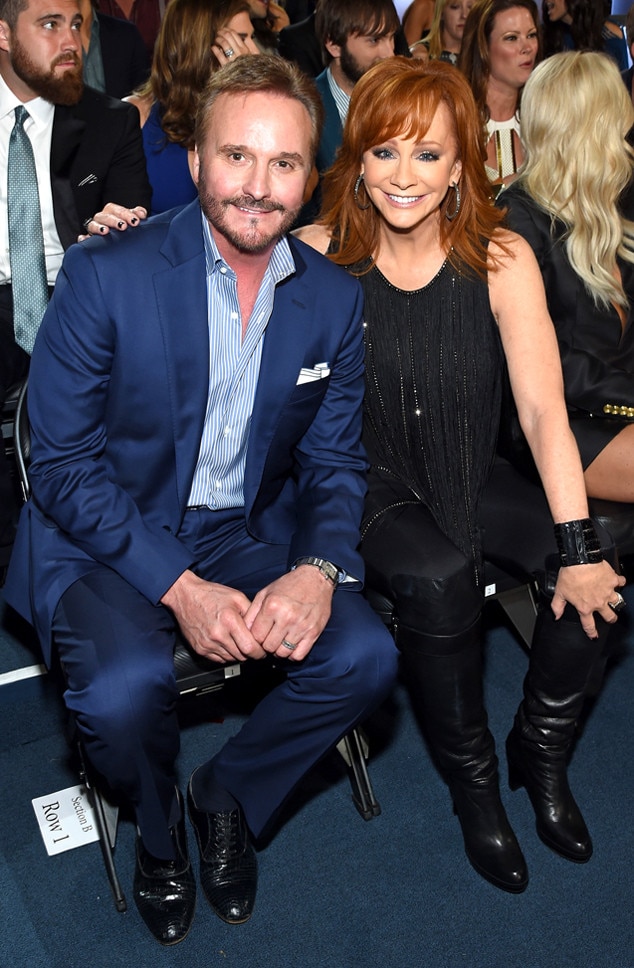 Larry Busacca/ACM2015/Getty Images for dcp
UPDATE: Reba McEntire updated fans about her relationship status this past week. "Narvel and I are divorced. It was final October 28," she wrote on Facebook. "Thanks for all of those sweet messages. Narvel and I are friends. We have always been."
——————
Another sad ending for a country music marriage.
E! News can confirm Reba McEntire and husband Narvel Blackstock are separating after 26 years of marriage.
In a joint statement posted on the "Consider Me Gone" singer's personal website, the duo revealed that they have been separated for the "past few months." However, "despite this being the end of their marriage, they continue to support each other."
The statement concluded, "They have worked together for 35 years and will continue to do so. They have asked that you respect their privacy during this time."