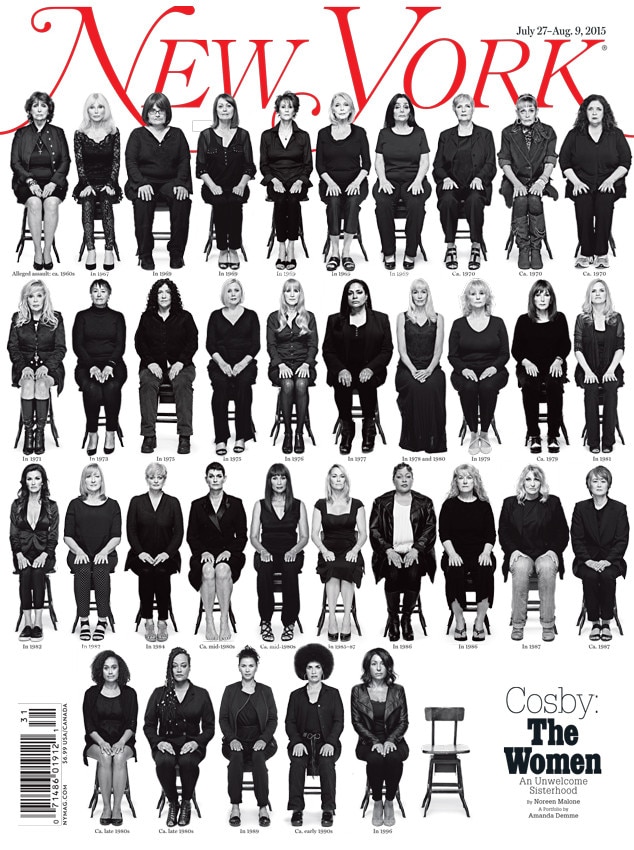 Amanda Demme/ New York Magazine
In recent months, more than 40 women have come forward and claimed that Bill Cosby has sexually assaulted them. And now, 35 of the 46 women have come together to create one powerful image for New York magazine.
The upcoming issue features a number of Cosby's alleged victims, including Janice Dickinson and Beverly Johnson, on the black and white cover, showing the women seated in rows with the date of the alleged assault underneath them. The mag's issue contains the text, "Cosby: The Women, An Unwelcome Sisterhood."
This powerful story—told in testimony, video, and a stunning photo portfolio—presents a record of trauma and survival, the memories that remain of the decades-old incidents. According to the magazine, all 35 women were interviewed separately, and yet their stories have remarkable similarities, in everything from their descriptions of the alleged incidents to the way they felt in the aftermath.