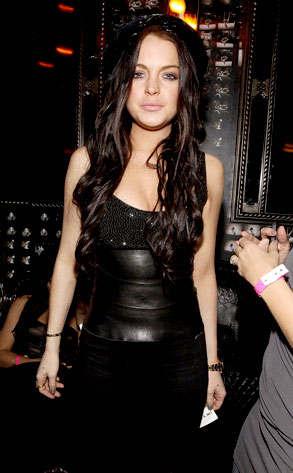 Courtesy: Chris Polk / Getty Images
Wonder why Lindsay Lohan still hasn't gone to jail yet? Simple! This girl has one wild book of excuses.
While Lindsay is on a mission to prove that she did not set off her SCRAM bracelet this past Sunday night, we figured we'd give the girl a break and help her brainstorm how get out of this one. And based on her past history, her explanation is bound to be a doozy.
But remember from How to Trick the Court 101, it's important not to reuse your old excuses.
So let us remind you of your five all-time lamest ones: