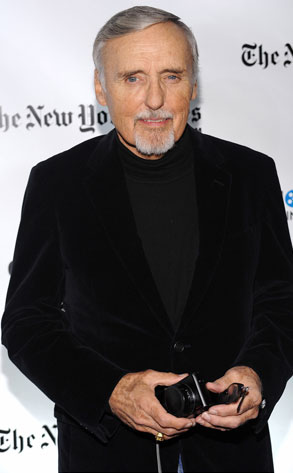 AP Photo/ Evan Agostini
It's not looking good for Dennis Hopper.
In what amounted to a very sad testament as to Hopper's condition after months of battling prostate cancer, the actor's camp is arguing that he is "terminally ill" and in no condition to be deposed by his estranged wife's legal camp as she continues to fight the terms of their prenup.
"It is doubtful that Mr. Hopper will ever recover sufficiently to be subject to a deposition," oncologist David B. Agus stated in a declaration attached to the filing. Hopper barely weighs 100 pounds and cannot speak for long periods of time; therefore, a lengthy deposition "could actually threaten his ability to survive his current health crisis."