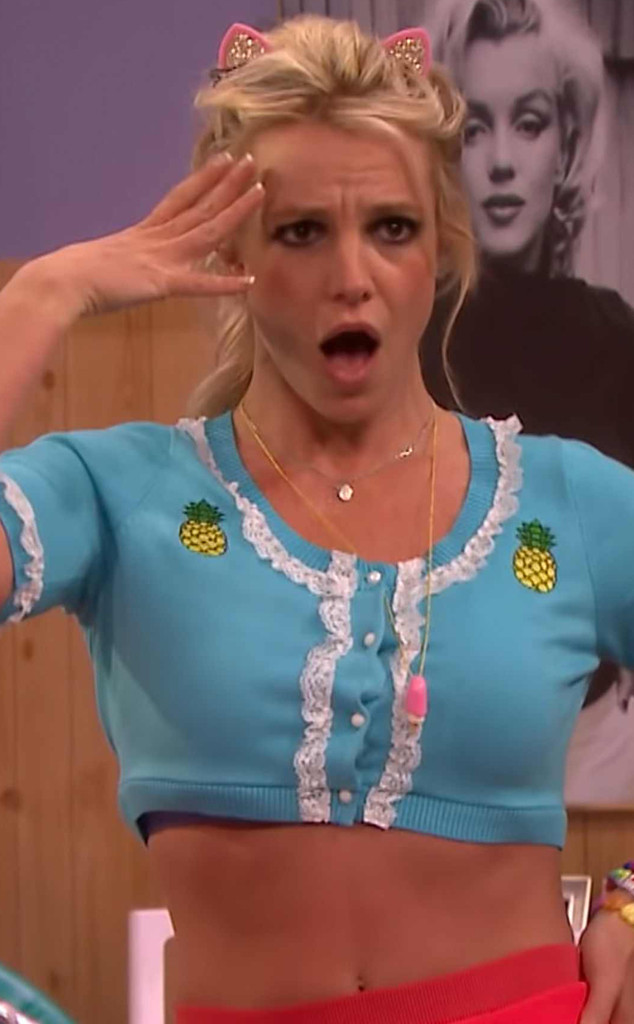 YouTube
In case you missed it, Britney Spears is now a part of the "Ew!" family!
Over the past few years, Jimmy Fallon has had celebrities participate in his "Ew!" sketch on The Tonight Show and they are all so funny.
On Thursday, the "Oops...I Did It Again" singer dressed up as one of Fallon's character Sara's friends named Abby for one funny episode.
They compared Throwback Thursday photos, played a game of Fashion Freeze—AKA posing like a model and then freezing in place—and talked about camp.
While we were laughing the whole way through we couldn't help but wonder where Spears ranks among all the other guests that have been on this Tonight Show skit?
Everyone from Channing Tatum and John Cena to Miley Cyrus and Demi Lovato have dressed up in their best middle school (ish) ensembles and chatted with the talk show host dressed as Sara with no "h" because "h's are ew!" and we've loved each and every one of them.
Take look back at all 12 of these funny "Ew!" sketches below and make sure to vote for the one that makes you laugh out loud every time.