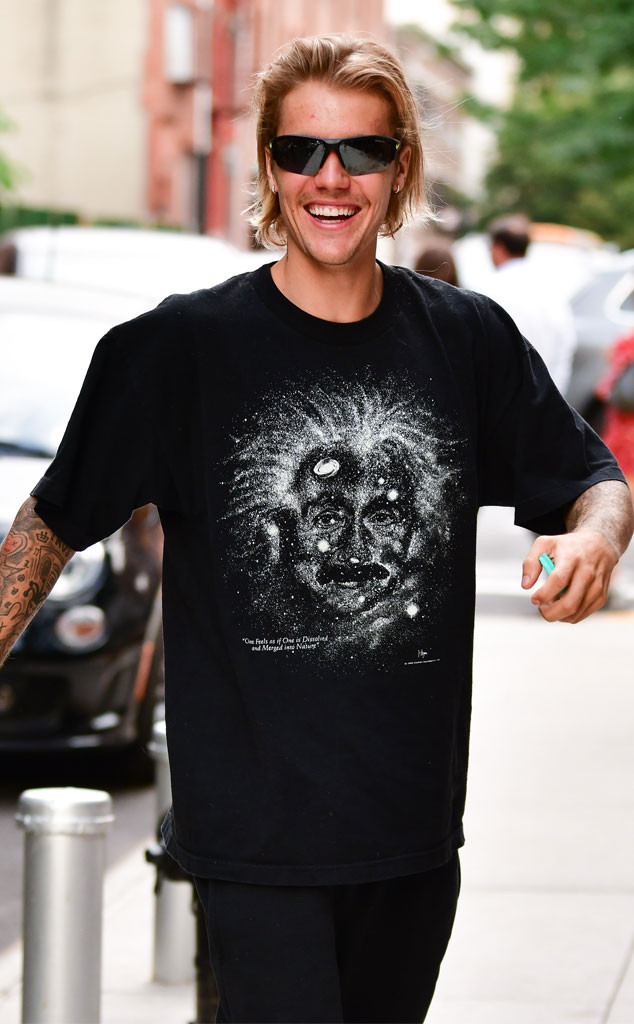 Photo by James Devaney/GC Images
Justin Bieberis making all our Christmas wishes come true.
It looks like the musician is set to release a project in the near future. He teased new music after a young and adorable fan expressed frustration over reports that Justin "quit" music.
In a video, the little girl's mom asked her why the "Baby" singer put his music plans on hold and in response she said, "Cause he was too tired doing it."
However, her brother had a much different explanation. "He wanted to go to church more," the kid explained.
Despite the reports, Justin said it was quite the contrary. "Don't believe everything you read sweet little girl you will hear something from me sooner than you think," Justin shared on Instagram.
Perhaps his newest work will reflect the happiness he feels as a newlywed. He and Hailey Bieber spent their first Thanksgiving together as a married couple this year and boy did it bring joy to the new Mr. and Mrs. Bieber.