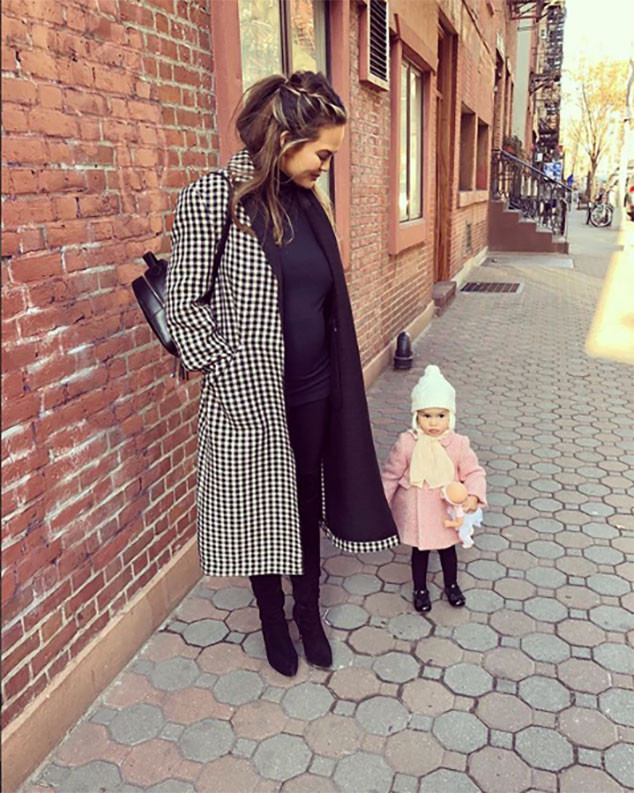 Instagram
Chrissy Teigenhad an unforgettable experience and it involved her daughter, Luna, and the blockbuster hit, Crazy Rich Asians.
It's been less than two weeks since John Chu's rom-com premiered in theaters and simultaneously took the box office by storm in the number one spot. With a sequel already in development, the film's impact has been undeniable, especially as the first modern story distributed by a major Hollywood studio with an all-Asian cast and Asian-American lead in 25 years.
The significance was certainly not lost on Teigen, who saw the film with her famous husband, John Legend, and their 2-year-old firstborn over the weekend. Teigen then shared her feelings about the film by penning a lengthy letter to fans about what the movie meant to her as an Asian American, mother and person.
"What can I really say about this movie that hasn't been said by absolutely everyone who has seen it. I've been excited to see this since production was announced but I could have never imagined how wonderful it would be. I planned on seeing it, making a few jokes about how it checked all the boxes for me...but the feeling I got during the credits, watching John dance with my little black asian mashup baby bear luna tunes, was a feeling I haven't had at the end of any other movies," Teigen wrote.