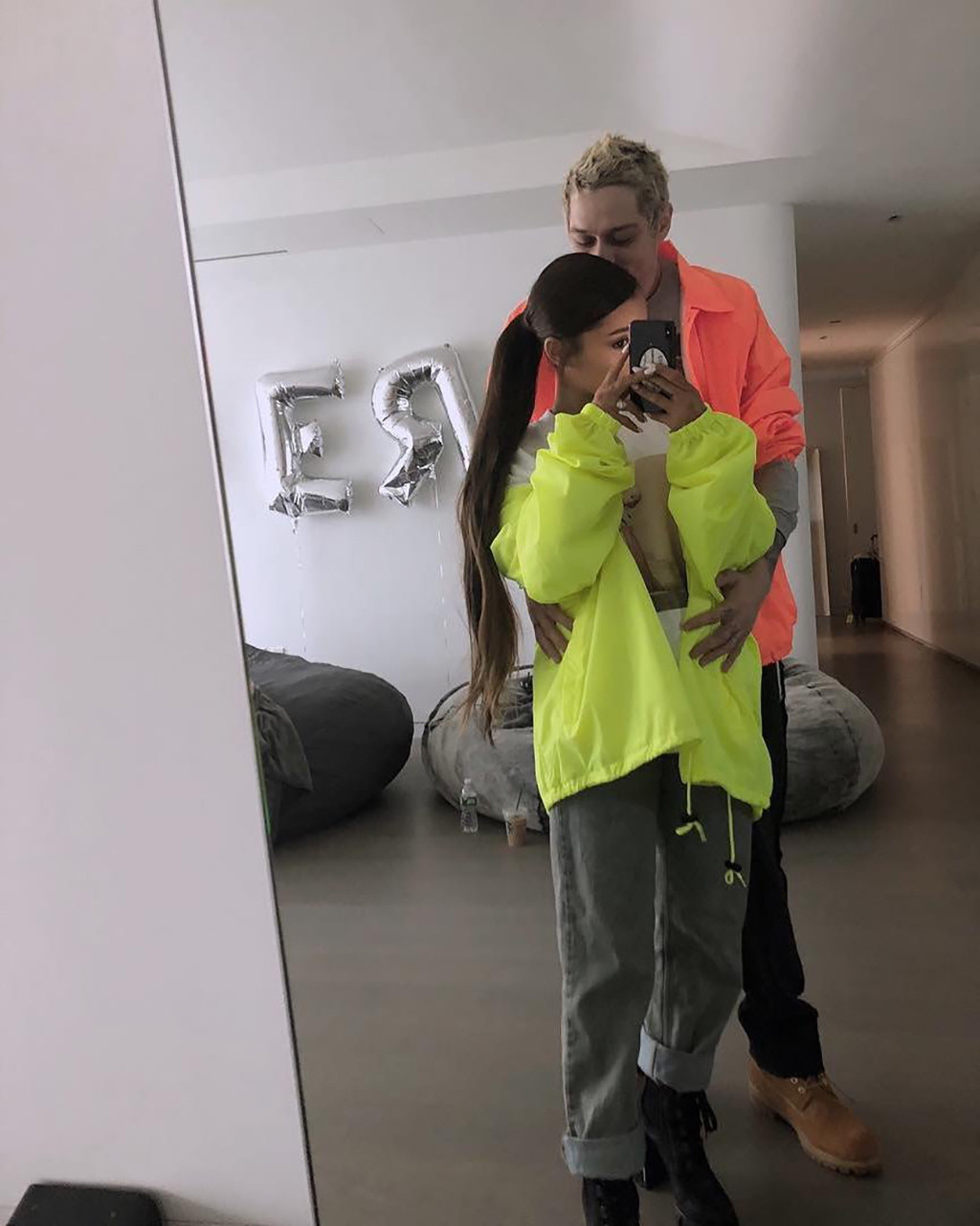 Instagram
Ariana Grande is the happiest she's ever been, and it's all thanks to Pete Davidson.
In an interview with Paper magazine, the singer explains her decision to name a song after her fiancé and discusses her ideal wedding day.
Since the Saturday Night Live star entered her life, the songstress has found a happiness she has never experienced before and, unsurprisingly, it shows in her music. "I have an interlude in my album called "Pete Davidson" because I didn't know what else to call it," the Sweetener performer explains. "I played it for Tyler, the Creator and he was like, 'I guess that title makes sense because if I wrote a song about how much I loved waffles and syrup I'd call it 'Waffles and Syrup.'"
In the song, the 25-year-old sings, "Universe must have my back, fell from the sky into my lap/And I know you know that you're my soulmate and all that."