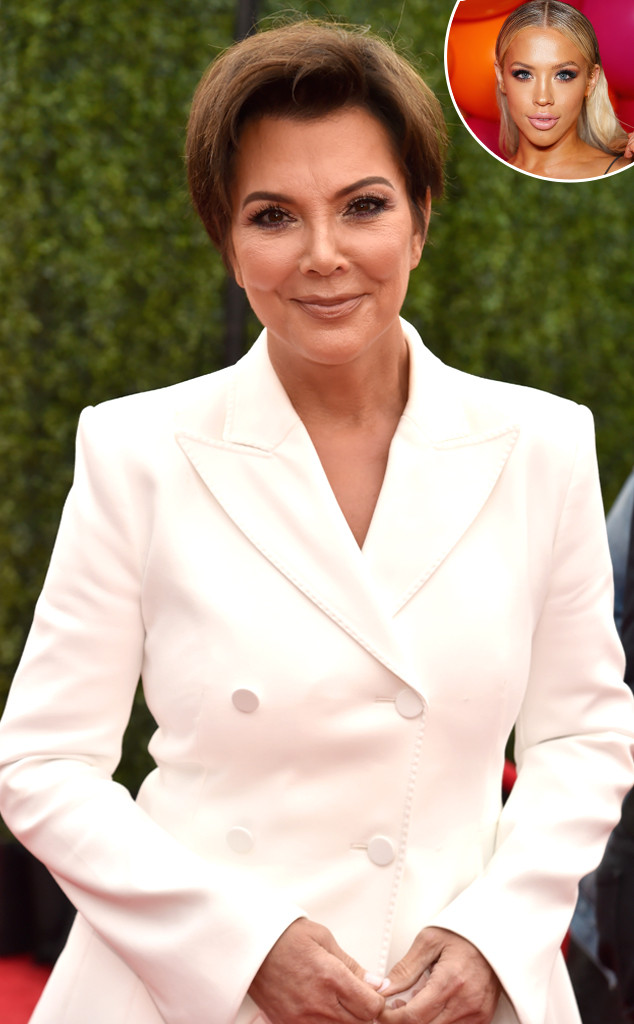 Jeff Kravitz/FilmMagic, Inset: Don Arnold/WireImage
Kris Jenner is wishing the best for model Tammy Hembrow.
The KarJenner momager spoke on the Australian radio show Kyle and Jackie O and discussed her daughter Kylie Jenner's birthday party and the events that ensued, including Hembrow's hospitalization. Photos showed the model being carried away face-down on a stretcher outside Delilah, the trendy L.A. club where Kylie celebrated her birthday. "I hope she's okay," Kris told the radio hosts.
Luckily for the mom, Kris wasn't actually present when ambulances showed up. "I actually left before any of that happened. I typically go to bed at nine o'clock so it was way past my bedtime," she explained.
A few days after Kylie's epic celebration, Hembrow posted a YouTube video about the incident. In her post, Hembrow thanked fans for their support asking if she was well. She then detailed exactly what occurred: "So, basically what happened was I was in L.A. I was running off pretty much 30 hours no sleep. I was struggling to stay awake even when I was getting my hair and makeup done. I was literally sitting there, like, falling asleep. Like, I could barely keep my eyes open."