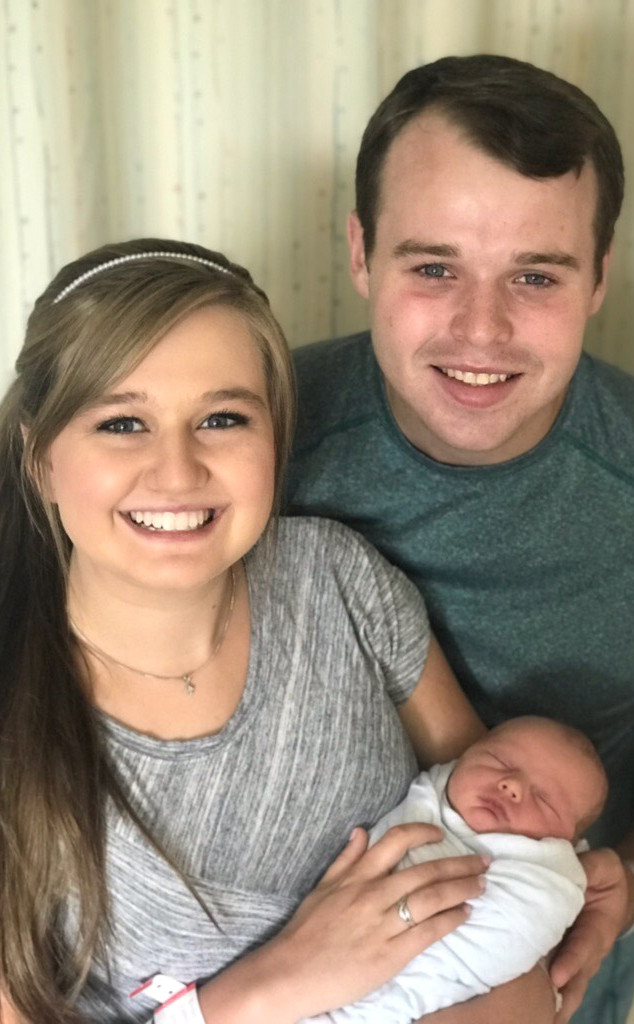 TLC
It's three and counting...
Joseph Duggar and Kendra Duggar have welcomed their first child, a son, on June 8.
Joseph's parents Jim Bob Duggar and Michelle Duggar took to their website to announce the exciting news and share a photo of the trio.
The proud grandparents wrote, "We are so thrilled to announce the arrival of our newest grandbaby, Garrett David Duggar. Kendra and the baby are healthy and happy! Thank you all for your prayers and well wishes!"
TLC tells E! News that Kendra delivered yesterday without complications and that, "Mom and baby are both doing great."
Joe and Kendra also added, "No matter how many times we've experienced the joy of babies born in our families, there's nothing comparable to the joy in our hearts today! Children truly are a gift from God. We are so thankful for his safe arrival and this new journey as parents."
The baby-loving grandparents, known for their former TLC reality show 19 Kids and Counting, also added that the bouncing baby boy was born at 1:36 pm, weighed 7 lbs. 8 oz. and was 20 1/2 inches.