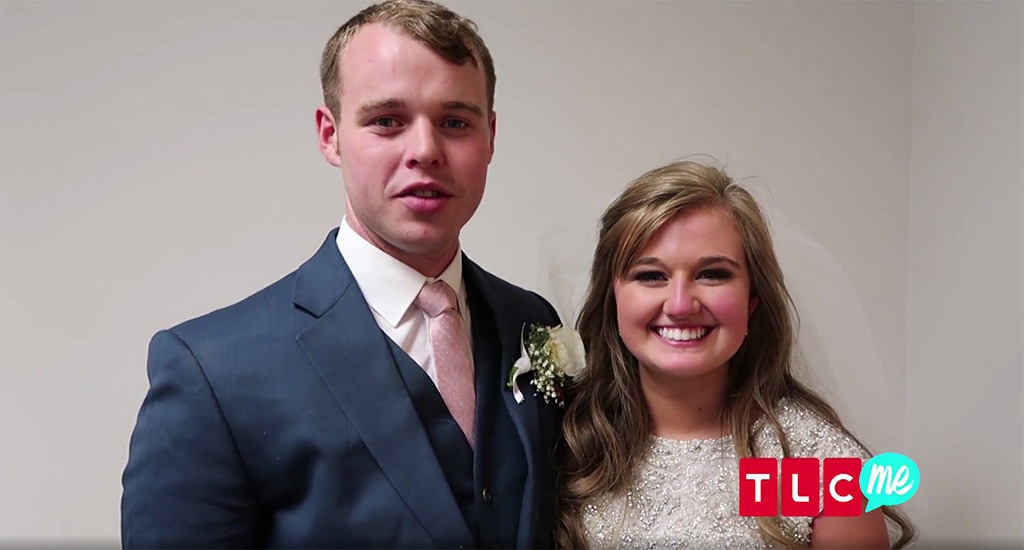 TLC
Another Duggar is off the market.
Which is par for the course when you have 19 kids. Joseph Duggar is the latest member of the famous TLC reality show family to tie the knot. The 22-year-old, seventh child of Jim-Bob Duggar and Michelle Duggar wed 18-year-old fiancée Kendra Caldwell, a longtime family friend, on Friday after a four-month engagement.
 Joseph, who was just 13 when his family's former series 19 Kids and Counting debuted in 2008, is the sixth Duggar child to get married.
"We are happily married now and just got done with the ceremony," Joseph says in a video posted by TLC.
http://www.tlc.com/tlcme/joe-duggar-and-kendra-caldwell-of-counting-on-are-married/
Like many of the married members of his family, the two had their first kiss at the wedding.
"That was-" he began.
"Amazing," Kendra said.
"You always have expectations of the first kiss but it blew all those expectations away," he said. "It was amazing."
"I think when we said, 'I do' inside our vows and everything, I think it really was a super sweet time and it was, I think just made it more real," Kendra said.
Joseph said he started crying when he saw Kendra walk down the aisle. She wore a white cap sleeve wedding gown with a sparkling bodice, similar to the dress his sister Jessa Duggar Seewald wore to her 2014 wedding.
Joseph said they were looking forward to raising their own family and to "serve the Lord as we please."
He and Kendra confirmed their courtship in March. He proposed to Caldwell at his sister Joe-Anna Duggar and Austin Forsyth's wedding in May.
Three months after the latter couple's nuptials, they revealed Joy-Anna, 19, is pregnant with their first child.
She is the youngest member of the famous Duggar family to ever announce a pregnancy.