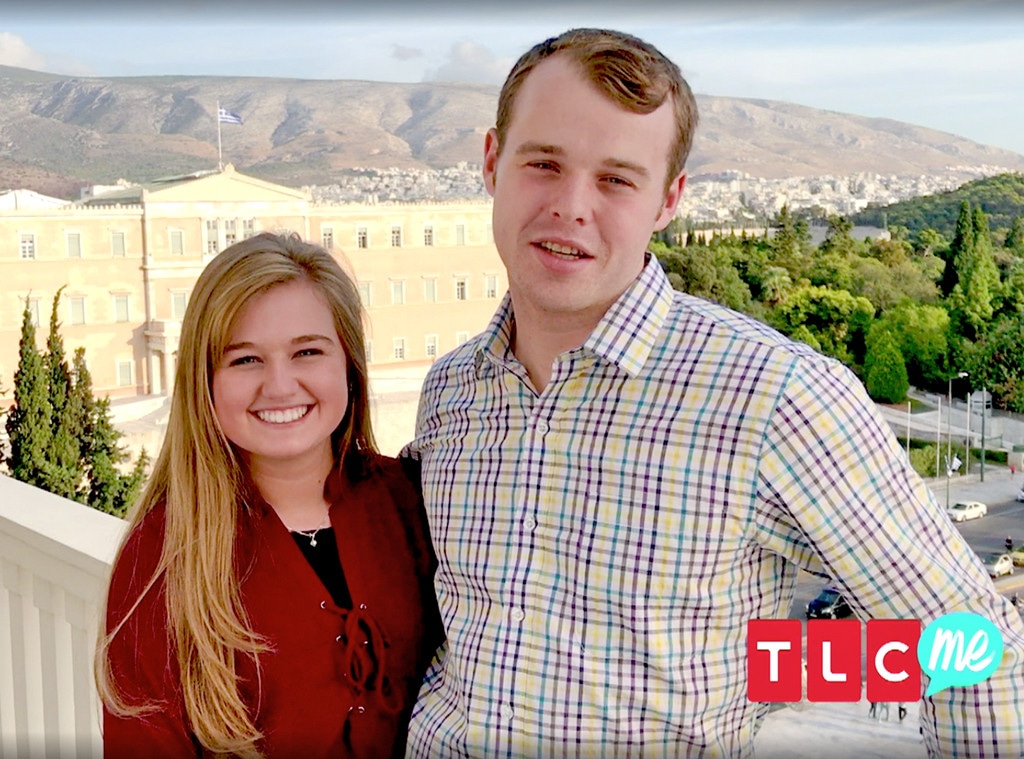 TLC
The Duggar family continues to grow.
Joseph Duggar and Kendra Duggar announced they're expecting their first child in a video message on Monday.
"I've always dreamed of having my own family, and it's really just kind of surreal that it's actually here," the 22-year-old father-to-be said.
The couple hasn't confirmed the sex of the child. While Joseph said "I kind of think it's going to be a boy," he also said he's "happy just to have the baby."
"I think it could be a girl—you never know," Kendra added.
The TLC stars also shared the traits they hope their bundle of joy inherits from their spouse. Joseph said he hopes the baby shares the mother's laugh while Kendra hopes the baby inherits the father's patience.
It looks like Kendra has already received a little new-parenting advice, too.
"The biggest piece of advice probably I've heard was just to get lots of sleep," she said.
The couple then confirmed they would share their pregnancy journey on the new season of Counting On, which returns to TLC in 2018.
Joseph and Kendra tied the knot this past September. The seventh child of Jim-Bob Duggar and Michelle Duggar and his bride said "I do" and shared their "amazing" first kiss after a four-month engagement. The lovebirds then enjoyed a romantic honeymoon in Greece.
Congratulations to the soon-to-be-family of three!