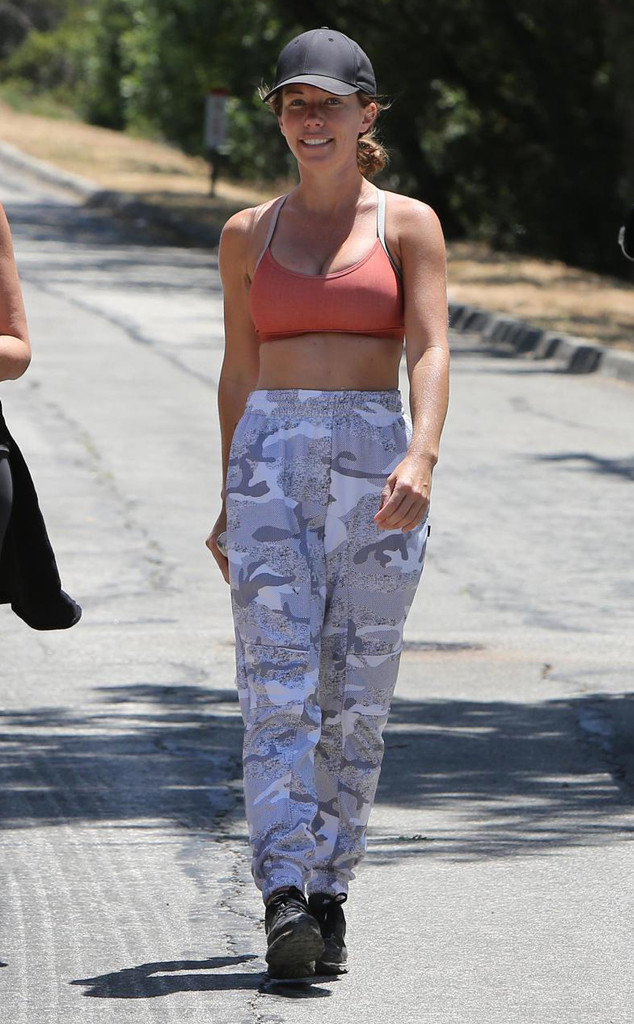 Miguel Aguilar/JS, PacificCoastNews
It's time for Kendra Wilkinson to get her groove back!
Just over one month has passed since the reality TV star filed for divorce from Hank Baskett, and a source tells E! News Kendra is "ready to really put herself out there in the dating world."
We're told Kendra is "looking forward to this new chapter of her life," with the insider adding, "She feels like she is going to make a comeback and have a full revival."
Following their dramatic split, the former Playboy model traded her signature platinum blond 'do for a brunette bob. Kendra "loves that she has a new look," says the source. "It's no secret that Kendra is excited to explore her options for men." So much so, that just yesterday the 32-year-old polled her 2.6 million Twitter for dating and sex advice.