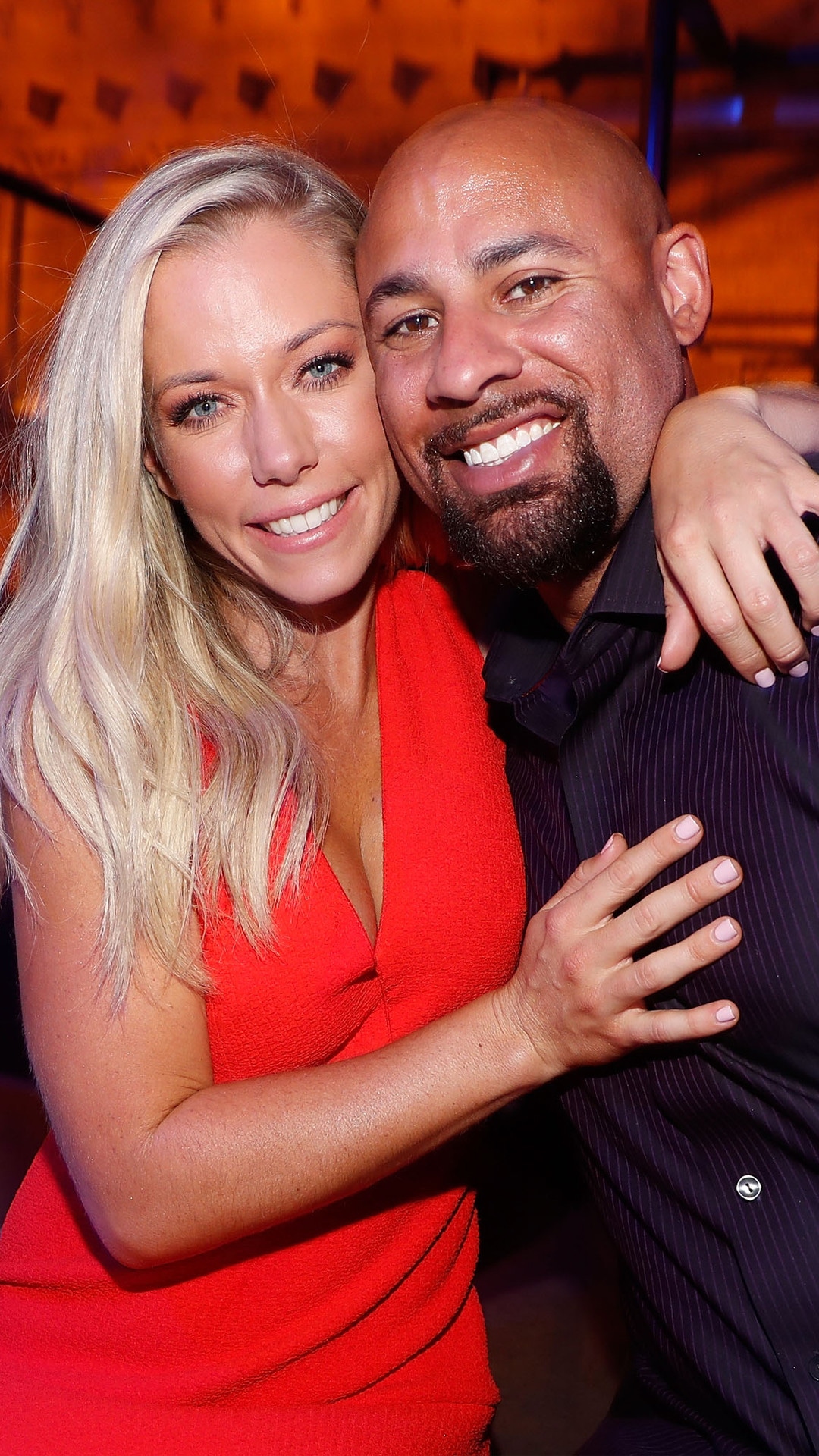 Isaac Brekken/Getty Images for WE tv
One month after filing for divorce from Hank Baskett, Kendra Wilkinson is seeking dating and sex advice.
In early April, Kendra confirmed the split on social media, telling her Instagram followers, "Today is the last day of my marriage to this beautiful man. I will forever love Hank and be open but for now we have chosen to go our own ways." Shortly after, E! News learned that the reality star had officially filed for divorce from her husband after eight years of marriage.
Now, Kendra's asking her fans for relationship advice via Twitter.
"What's your opinion... do i start dating/sex now or give myself more time?" Kendra tweeted on Monday, May 14. "My heart is broken but i have needs. Lmaoooo #gimmelovin #notgettingyounger #33hereicome."
"Use the vibrator for a while and get your head straight," one Twitter user replied. "Unfortunately I have back slid and given some to the ex cause the choices in men worry me."
Kendra replied, "All out of batteries. It's time my friend."
Another Twitter user told Kendra, "Get out there and do the damn thing. You still got youth on your side, use it!"
"Where do i go?" Kendra asked. "Lmaooooo."
Before asking for advice on Monday, Kendra wished her followers a belated happy Mother's Day.
"Hope u all had a great Mother's Day," Kendra tweeted. "Mine was amazing. This will be one I remember forever. My babies know how to make me smile n it's as simple as good quality time n living in the moment."
Kendra and Hank have two kids together, 8-year-old Hank Baskett IV and 3-year-old Alijah Baskett.