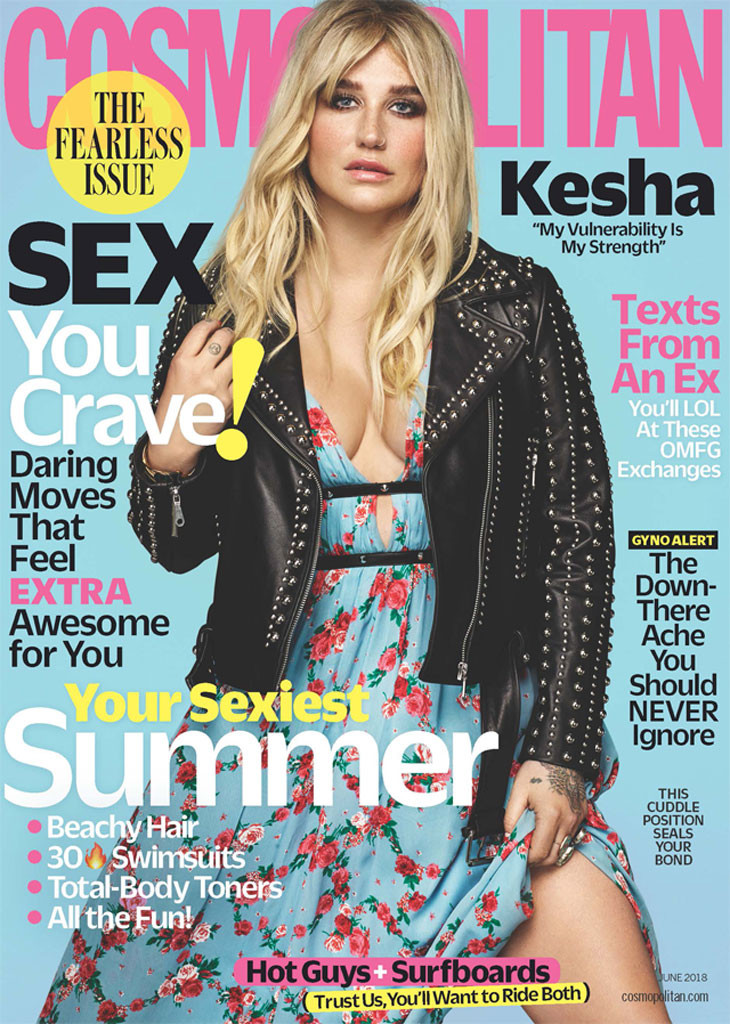 Jason Kim/Cosmopolitan
Kesha has found peace with her body.
After years of struggling with a lack of self-confidence and an eating disorder, the artist is revealing what it took to overcome the insecurity she felt. "It was scary, but I finally put my foot down and chose life," the "Tik Tok" singer told Cosmopolitan in their June issue.
The Grammy nominee, who first became known for her carefree and rebellious attitude, emotionally detailed the "huge turning point" in the relationship she has with her own body. "The final straw was when I was with my mom at a family dinner party and I was so anxious. Driving home, I had to pull over, and I was like, I can't keep this secret anymore."