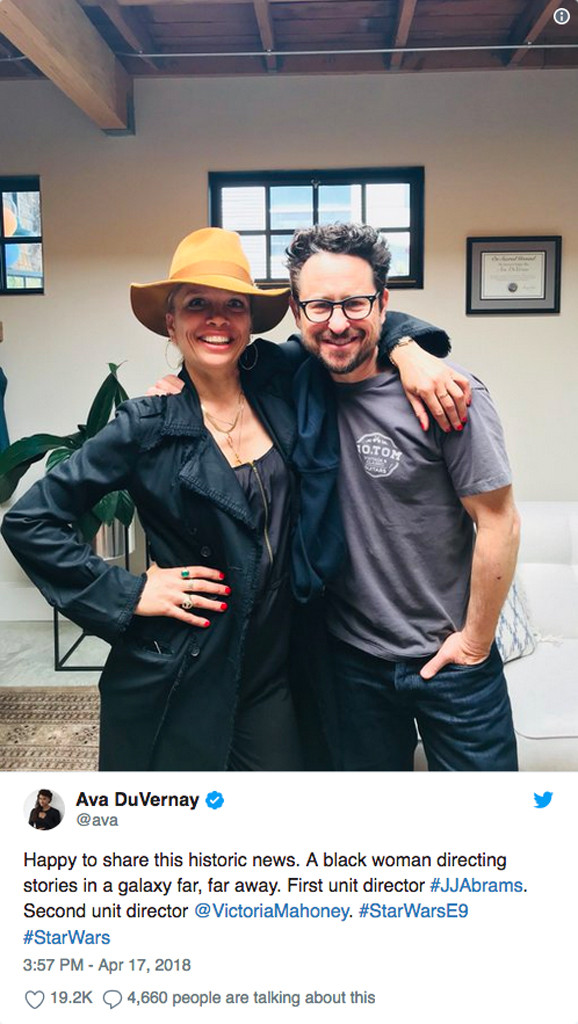 Twitter
History has been made in a galaxy far, far away.
The Star Wars universe has taken a major step towards diversification by hiring its first ever black female director. A Wrinkle in Time director, Ava DuVernay, announced on her Twitter account that the upcoming Episode IX film's director and executive producer, J.J. Abrams, hired Victoria Mahoney as his second unit director for the film. This would make Mahoney the first woman of color to serve as a director in any of the Star Wars films.
"Happy to share this historic news," DuVernay wrote on Twitter. "A black woman directing stories in a galaxy far, far away. First unit director #JJAbrams. Second unit director @VictoriaMahoney. #StarWarsE9 #StarWars."