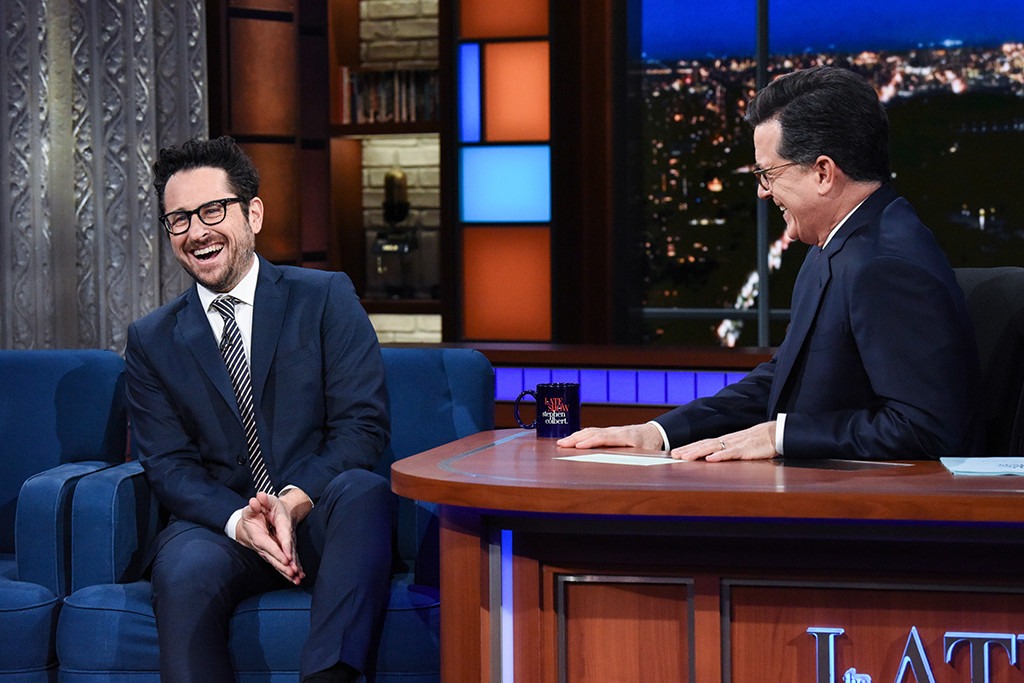 Scott Kowalchyk/CBS
Star Wars: Episode IX is in good shape, according to J.J. Abrams.
The final chapter in the current trilogy won't hit theaters until Dec. 20, 2019 (seven months after its initial planned release date), but Abrams shared some spoiler-free updates on CBS' The Late Show Wednesday night. Before he signed on to direct, produce and write 2015's Star Wars: The Force Awakens, he said, "I was terrified. Luckily, I was surrounded by incredible people. We had a lot of fun. Being back for Episode IX is as surreal as it gets and really exciting."
Given how passionate Star Wars fans are about the franchise, he didn't want to disappoint anyone. But at the same time, Abrams knew he couldn't turn it down. "As scary as it is to put yourself in [front of] that firing squad," he said, "the opportunity is always bigger than the fear."
John Boyega, Adam Driver, Oscar Isaac and Daisy Ridley are all confirmed to reprise their roles in the film. "We have a script, which is a big deal for me. It starts shooting end of July," Abrams told Stephen Colbert. "Having a script in advance is something I haven't always been lucky enough to have. I'm writing this with Chris Terrio, who is a genius, and I'm having a great time."
Though Abrams produced the second film in the series, 2017's Star Wars: The Last Jedi, Rian Johnson stepped in to write and direct the sequel. Lucasfilm announced in September that Abrams would be returning for Episode IX, replacing Colin Trevorrow. "With The Force Awakens, J.J. delivered everything we could have possibly hoped for," Lucasfilm president Kathleen Kennedy said, "and I am so excited that he is coming back to close out this trilogy."
Trevorrow and Walt Disney Pictures, Lucasfilm's parent company, "mutually" decided to part. "Colin has been a wonderful collaborator throughout the development process," a rep for the studio clarified, "but we have all come to the conclusion that our visions for the project differ."