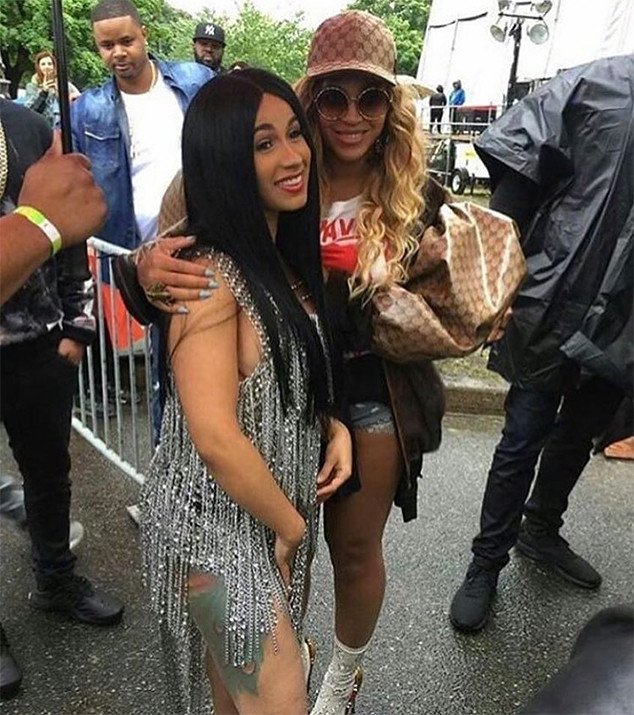 Instagram
Cardi B ain't sorry she's coming for Beyoncé's throne.
Fresh off the release of her debut album Invasion of Privacy, a pregnancy reveal and one twerk-tastic Coachella performance, Cardi B is still finding ways to outdo herself. This time around, the rapper's made music history by smashing two of Queen Bey's Guinness World Records.
Cardi B now holds the titles for most simultaneous Billboard Hot 100 entries by a female and most simultaneous Billboard Hot R&B/Hip-Hop Top 10 entries by a female.
Following the release of Lemonade in 2016, Beyoncé previously held the title with 12 tracks charting at the same time. Cardi beats her by just one.