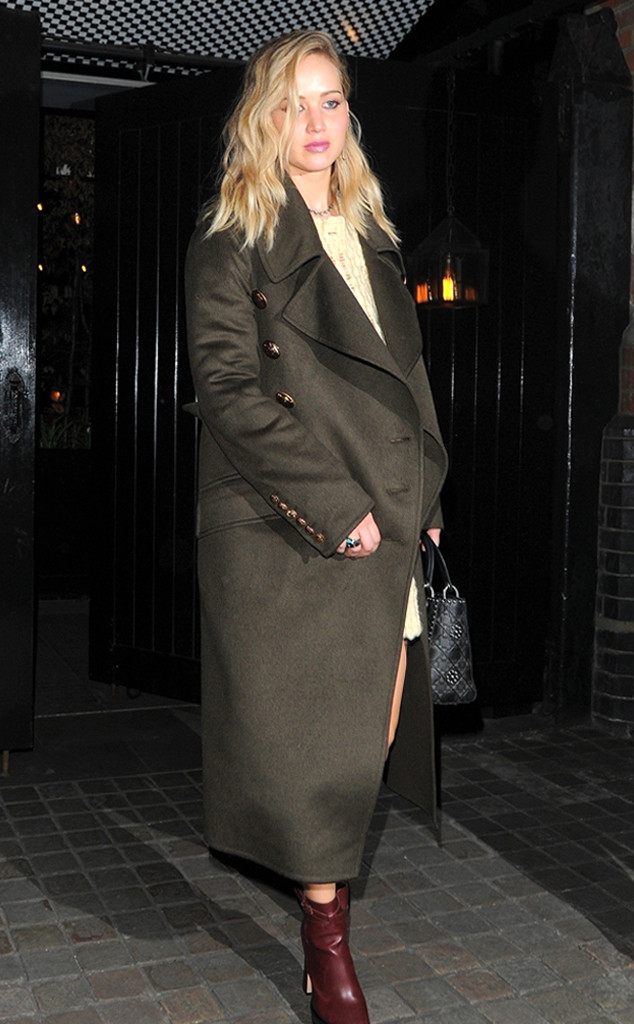 BACKGRID
Jennifer Lawrence is spilling her secrets.
The actress sat in the hot seat while the Vanity Fair subjected her to a real life lie detector test. Surprisingly, the Red Sparrow star had her heart racing with just the idea of taking the test, despite her typically honest persona. The blonde looked over at the polygraph machine, joking, "I feel like I'm living a nightmare."
Luckily, the 27-year-old is truly as honest as they come and fared well under the tough questions they asked her.
She unwaveringly answered their inquiries about who her favorite Kardashian is or whether she is a good tipper, revealing some interesting truths about herself. For example, Lawrence had to regretfully admit that Kim K is not, in fact, her favorite Kardashian.