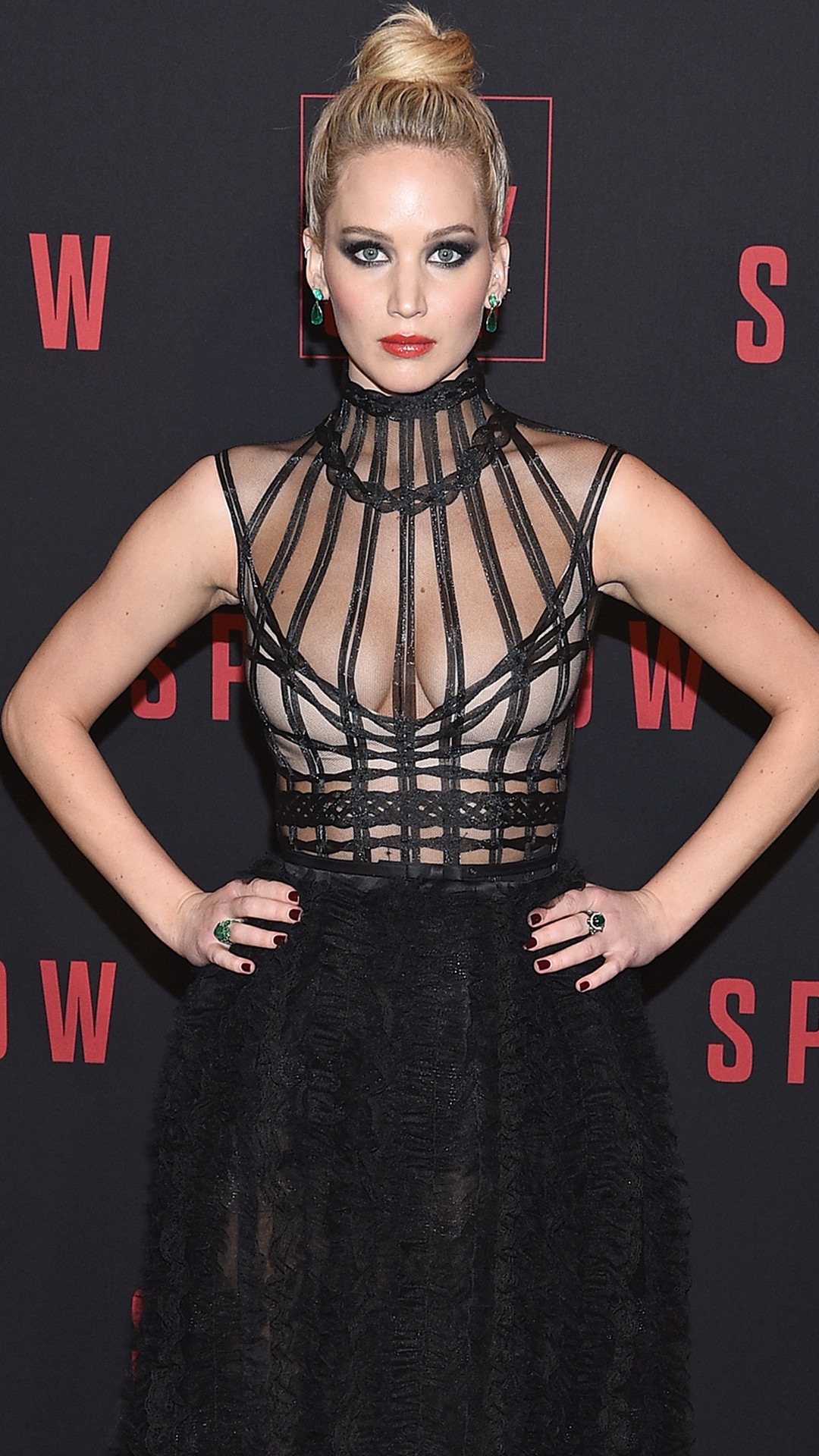 Dimitrios Kambouris/Getty Images
Jennifer Lawrence got real about bad auditions and relationships during an interview with Howard Stern.
On Wednesday, the Red Sparrow actress spoke candidly about her personal and professional life on The Howard Stern Show, shutting down romance rumors and talking about taking a break from the spotlight. Lawrence also talked about her early days in Hollywood and the auditions she went on before getting her big break in 2010's Winter's Bone.
Early in her career, a teenage Lawrence met with the head of casting for Disney, but decided that route just wasn't for her. She recalled saying during the Disney meeting, "Can I just say and be honest, I don't think I'm a Disney kid."
The Oscar winner also shared other audition stories with Stern and how she was considered for Twilight.
When Stern asked why she didn't get Twilight, Lawrence admitted, "I didn't really know what it was. When you audition when you're like a run of the mill actor...you know we're all auditioning for all sorts of things, you just get like five pages and they're like, 'Act monkey.' When it came out I was like, 'Hot damn! Woah!'"
Lawrence went on to share that she wasn't jealous that she didn't get the role in the movie.
"Emma Stone and I actually had this conversation once because we used to always audition for the same thing, which now seems silly because our careers are so different...she got one thing that I was dying for, but the one thing that really killed me, like the only time I've ever been truly devastated by losing an audition...was Tim Burton's Alice in Wonderland," she revealed.
James Gourley/BAFTA/REX/Shutterstock
The 27-year-old also opened up about her relationship status during the interview with Stern, shutting down Joel Edgerton and Brad Pitt romance rumors.
And while she's not currently in a relationship right now, Lawrence, who called it quits with Darren Aronofsky in November, said that she's attracted to "good people." When it comes to casual sex, Lawrence told Stern that's just not for her and that she's "all bark and no bite."
After the Red Sparrow press tour is over this week, Lawrence is ready for a break. The actress told Stern she thinks she's overexposed and wants to take a year off from acting.
You can listen to more of Lawrence's interview with Stern HERE.
Red Sparrow hits theaters on March 2.