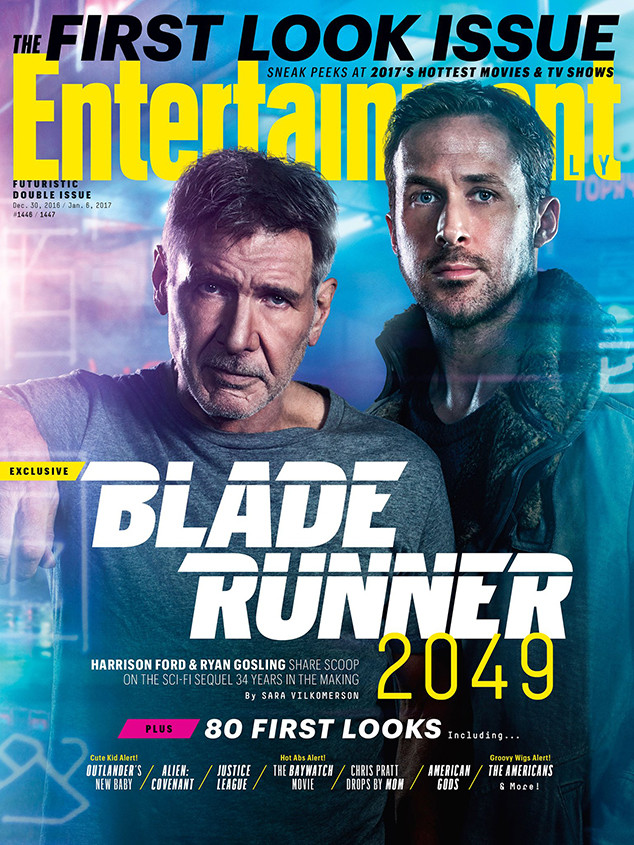 Entertainment Weekly / Twitter
Ryan Gosling and Harrison Ford really bonded on the set of Blade Runner 2049.
The La La Land actor opens up to Entertainment Weekly about filming sequel and says there was nothing more nerve-wracking than waiting to meet his Hollywood hero, Ford. "They say never meet your heroes," Gosling tells EW. "But the addendum to that is: unless they're Harrison Ford."
The Star Wars alum didn't appear on set until a month into production, giving Gosling plenty of time to prepare his introduction. Then one day Ford appeared, ready to get down to business. "And then it was just unmistakably him—even in silhouette, you couldn't miss it—and it was just such a relief," Gosling shares. "He immediately put everyone at ease and went right to work."