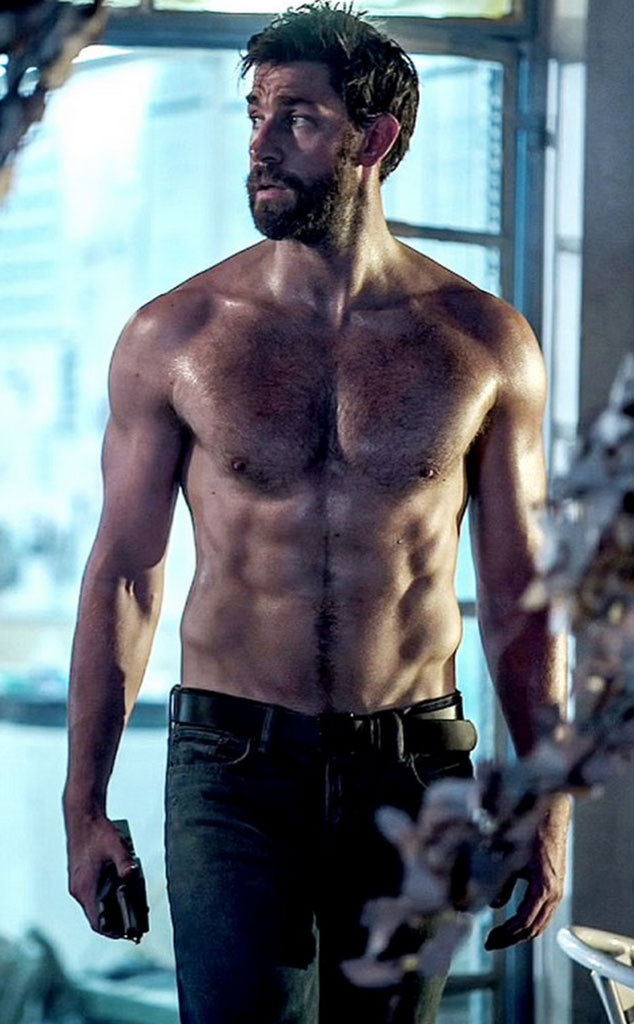 Paramount Pictures
Despite all the obvious health factors and the fact that we can literally see all the benefits John Krasinski has gained from getting ripped for his role in 13 Hours, the actor admits that some of the most positive changes he's experienced happen behind closed doors.
And by that we mean his sex life.
Yes, the 36-year-old actor, who is married to Emily Blunt, wasn't afraid to open up about his mojo during his interview for the September issue of Elle magazine.
"Totally selfishly, [sex] is so much better for me being jacked because you feel so much more confident and you see yourself as this much more sexual person, which is really fun," the Office alum admitted.