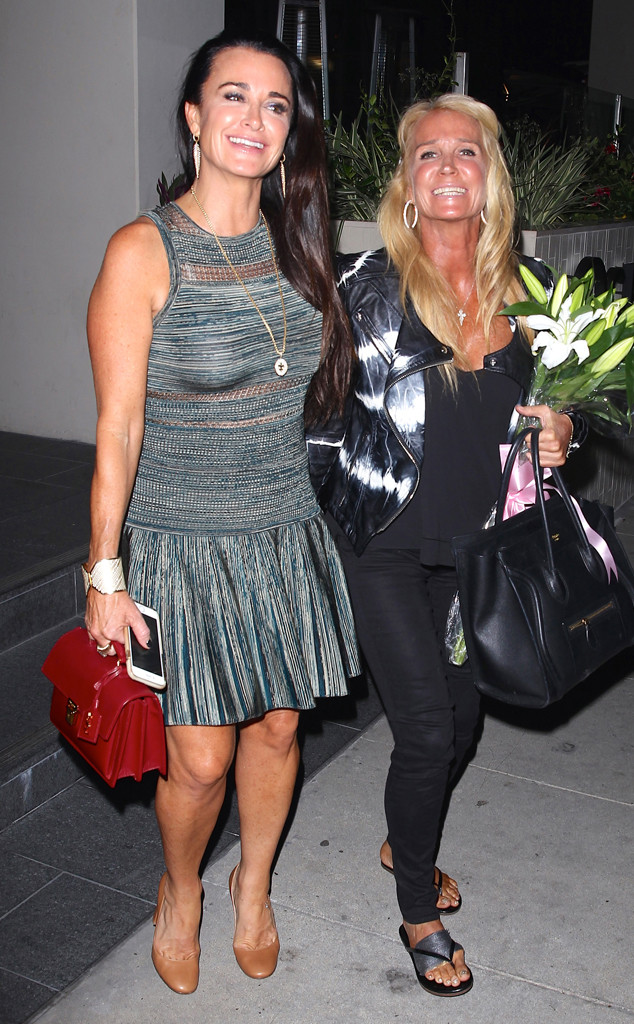 AKM-GSI
Kim Richards celebrated her 51st birthday with her kids and her sister and former Real Housewives of Beverly Hills co-star Kyle Richards, following months of personal turmoil, which included tension between the two as well as time in rehab and two arrests.
In January, Kyle, 46, had told E! News that her relationship with Kim was "not great right now, but sisters do go through difficult times." In July, a source told E! News that two were still not speaking to each other. Kim and Kyle posted on their Instagram pages on Saturday photos of the two sitting together, with Kyle's hand resting on her sister's shoulder. They had gone to dinner with Kim's daughters and son-in-law at the steak and seafood restaurant Ocean Prime in Beverly Hills.
"Spent some fun quality❤ time with my sister @kylerichards18...Life is Good," Kim wrote.
"Right here, right now @kimrichards11 it's your birthday sister!!!" Kyle said.