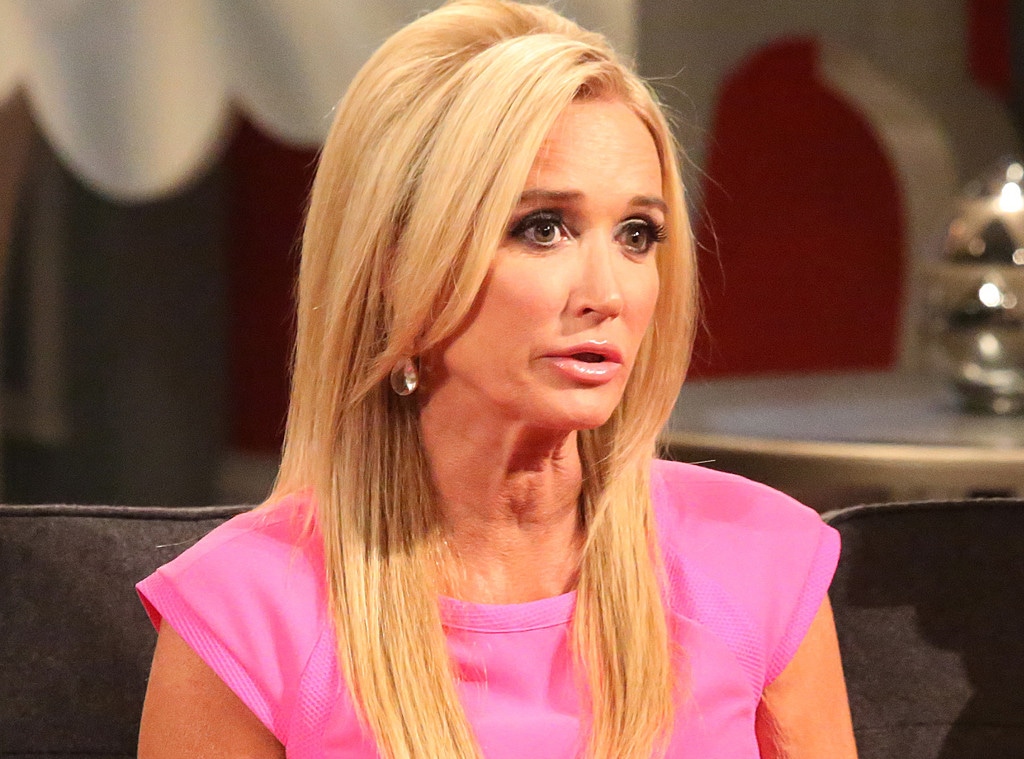 Evans Vestal Ward/Bravo
Kim Richards' family is not giving up.
Just a few days after the former Real Housewives of Beverly Hills star was arrested for shoplifting, E! News can confirm Kim's family had her briefly hospitalized late last week.
A source can also confirm to E! News that she has been released for the time being. No word on the exact reason behind her stay.
It's been no secret that Kim's reality has been anything but glamorous in recent months. While the former reality star has been open about her struggles with sobriety, those closest to her also paint a picture of a woman unable to maintain a stable environment.
"There are people in the family who wish she had stayed in rehab longer," a source recently revealed to E! News. "They weren't happy she chose to leave early."
Another source added that the Sharknado 3 star was not talking to her sisters and many friends. In fact, Kim had nowhere to live and was "jumping house" until she could secure a stable residency.
All of this comes on the heels of her latest arrest that occurred outside of a Van Nuys, Calif., Target.
Police confirmed to E! News that the actress stole upwards of $600 worth of merchandise from the store. She ended up spending one night in jail before being released on $5,000 bail. It's questionable behavior like this that has those closest to the star worried.
"Stealing is just so out of character for her under normal circumstances," another insider shared with E! News. Kim has remained silent on social media and has yet to speak out on her latest arrest and current living situation.
Us Weekly was first to report the hospitalization.