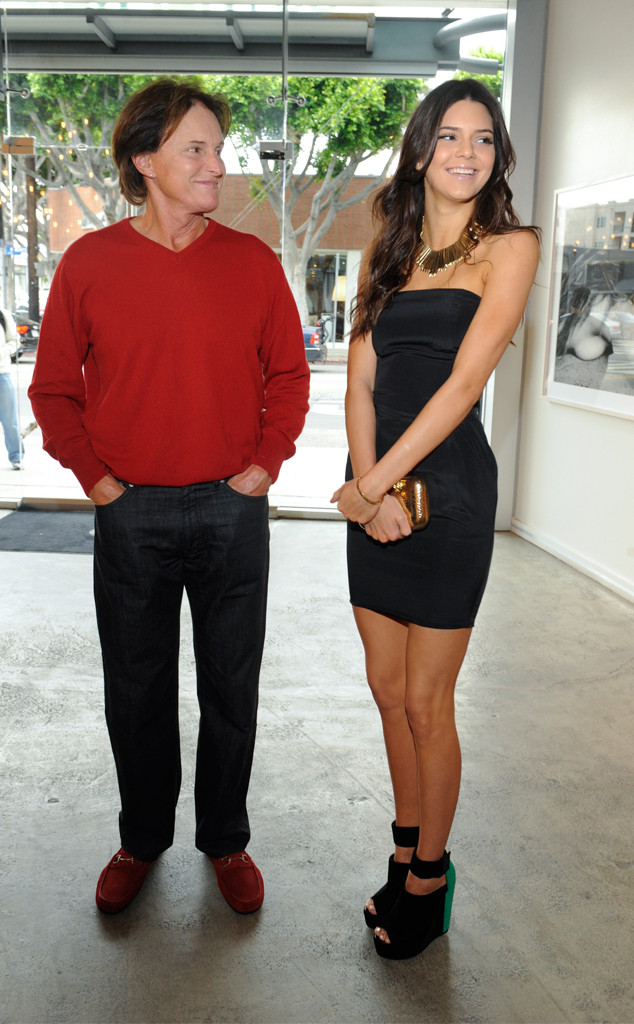 Amy Graves/WireImage
Kendall Jenner's latest tribute to dad Bruce Jenner, posted a day after he revealed in an emotional TV interview that he is transitioning from a man into a woman, may make you cry all the tears.
(At this time, Bruce has not chosen to publicly identify as a woman and so E! News will continue to refer to him as Bruce and use male pronouns, until he indicates otherwise.)
"I wrote this in fifth grade...nothing has changed," she said on Instagram on Saturday, with a heart emoji and a photo of what appears to be part of a fill-in-the-blank school assignment.
On the sheet of paper, she wrote, "I enjoy riding horses, but I don't care to play soccer. I could do anything in the world, it would be being a pro horseback rider. If I could be anybody in the world, I would be my dad."