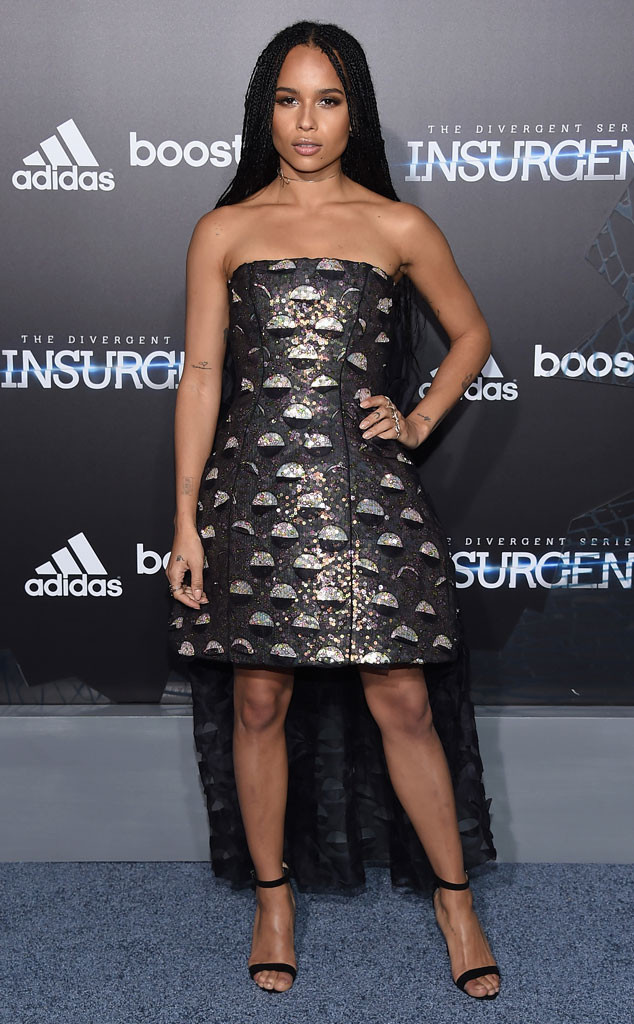 Getty Images
Zoë Kravitz's latest movie may have hit too close to home for some, but for the actress, her own personal experiences are what drew her to the role of a woman battling anorexia.
The 26-year-old daughter of Lenny Kravitz and Lisa Bonet says in a new interview with Nylon that it was "pretty easy" for her to get into the mindset of her character in the indie drama The Road Within, a young woman whose struggle to be in control extends to her relationship with food as well.
"I struggled with an eating disorder in high school and into my early 20s," Kravitz continued. "That's part of what actually attracted me to the role; I think it's really important to talk about body image and the struggles a lot of women have with food—especially in the entertainment industry. I related to her in a lot of ways."