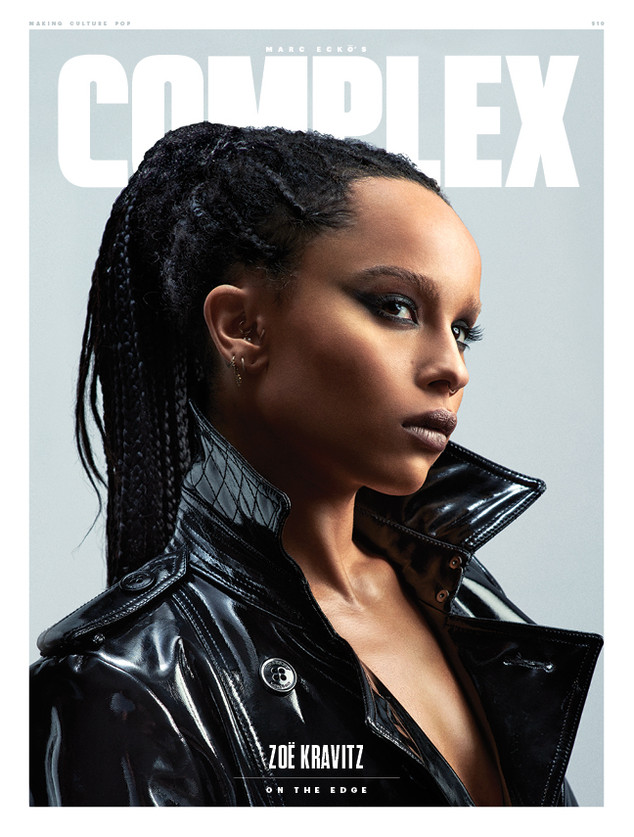 Christian Anwander/Complex
Zoë Kravitz keeps it real in Complex magazine's April/May 2015 issue.
The Insurgent star graces the cover of the magazine and opens up about growing up in the limelight with her famous parents, Lenny Kravitz and Lisa Bonet, and her past struggles with anorexia and bulimia.
"I had a really hard time when I was 16, 17, 18. I started with the eating disorder in high school…I don't think it was about the fame, but I think it was definitely about being around that world, seeing that world. I felt pressured… It was f--ked up, man. You could see my ribcage. I was just trying to lose more weight for the film, but I couldn't see: You're there. Stop. It was scary," the 26-year-old admitted.