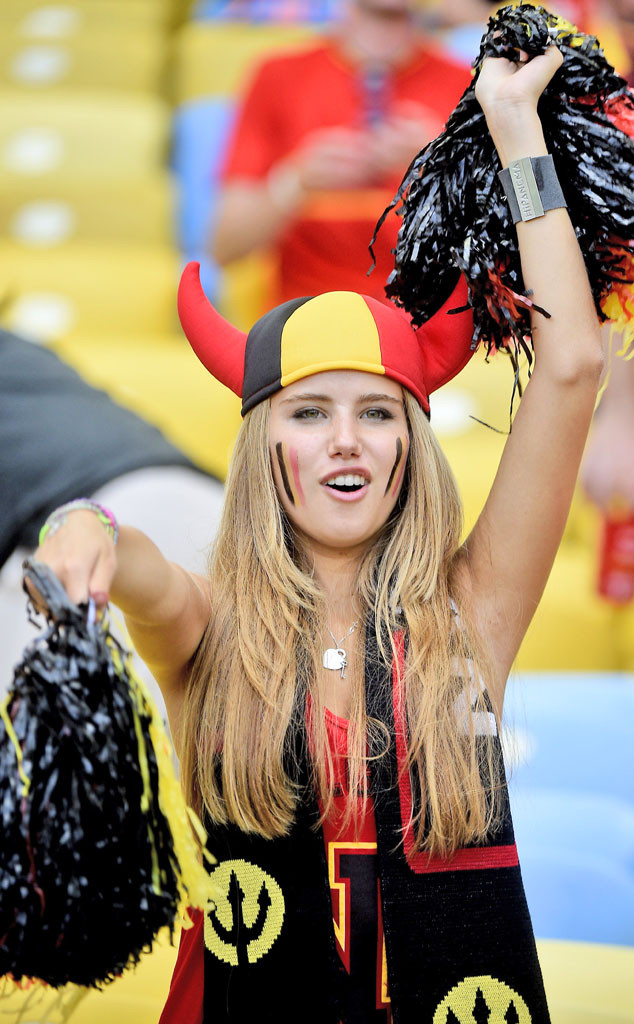 MARTIN BUREAU/AFP/Getty Images
It wouldn't be another day in the office if there weren't another young girl posting pictures with dead animals and stirring up controversy.
Belgian teenager Axelle Despiegelaere landed a gig with L'Oreal after the attractive teen graced the televisions of World Cup fans worldwide. However, trouble may be brewing in modeling paradise because L'Oreal recently dropped Despiegelaere. While the 17-year-old didn't have a contract with the brand, she was hired for a social media campaign. However, L'Oreal insists she was never actually hired as an official spokesmodel.
Well, whatever she was, it's over now. And it might be because of some controversial hunting photos.