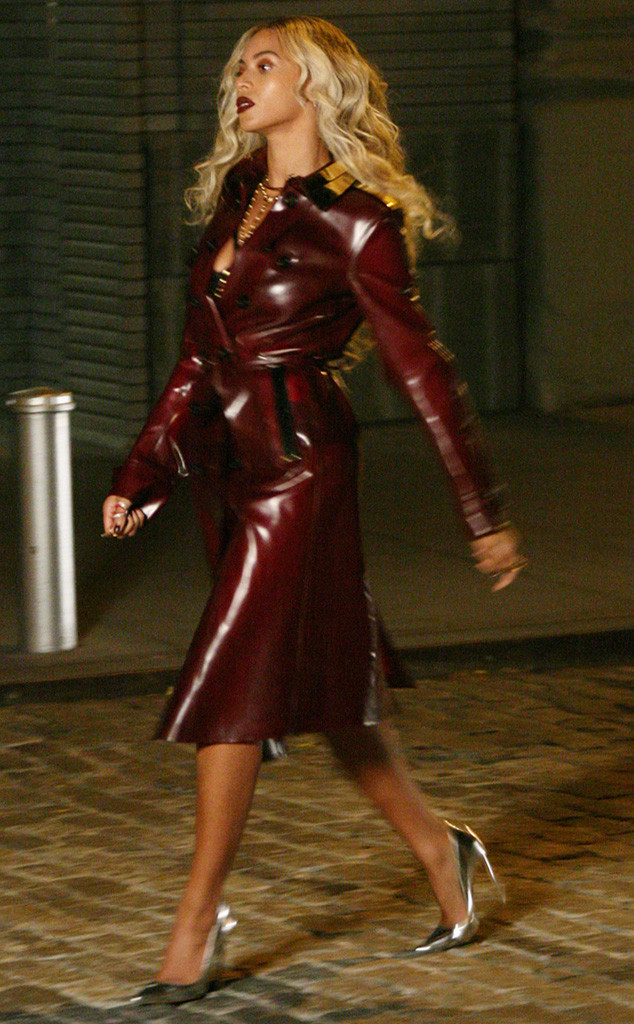 T Grant/Splash News
Sure, it's not as crazy as a Louis Vuitton ski mask, but Beyoncé's latest look would definitely turn more than a few heads.
Of course, most pedestrians would gape at anyone who was strutting around New York City in a red leather trench coat but when the "Love on Top" singer is the one wearing the sexy getup (and silver pumps!) the wow factor goes way up.
The Grammy winner completed her look with a matching mulberry lipstick and her famous blond curls hung loose over her shoulders—so yes, it looks like the bob is officially gone.