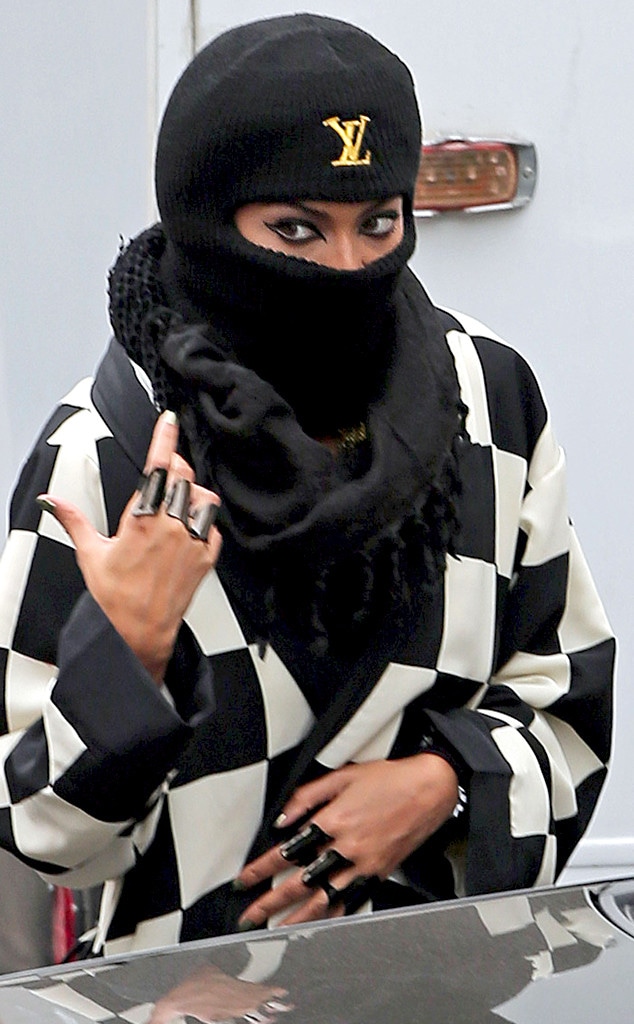 KVS/Gaz Shirley, © PacificCoastNews
Beyoncé is pulling a Kanye West…or perhaps a Justin Bieber!
The singer was spotted wearing a black Louis Vuitton ski mask in Los Angeles despite her attempts to go unnoticed.  
But between the puffy checkered jacket, and her surrounding entourage, the accessory did little to camouflage Queen Bey.
The "Grown Woman" singer was seen walking into a trailer on a closed set, but no word yet exactly what project she's currently working on—though some fan sites are suggesting she's filming her "Bow Down" video.
It looks like face masks are all the rage lately (trend alert?!), as previously mentioned there have been a few other famous faces that have sported the look in public.