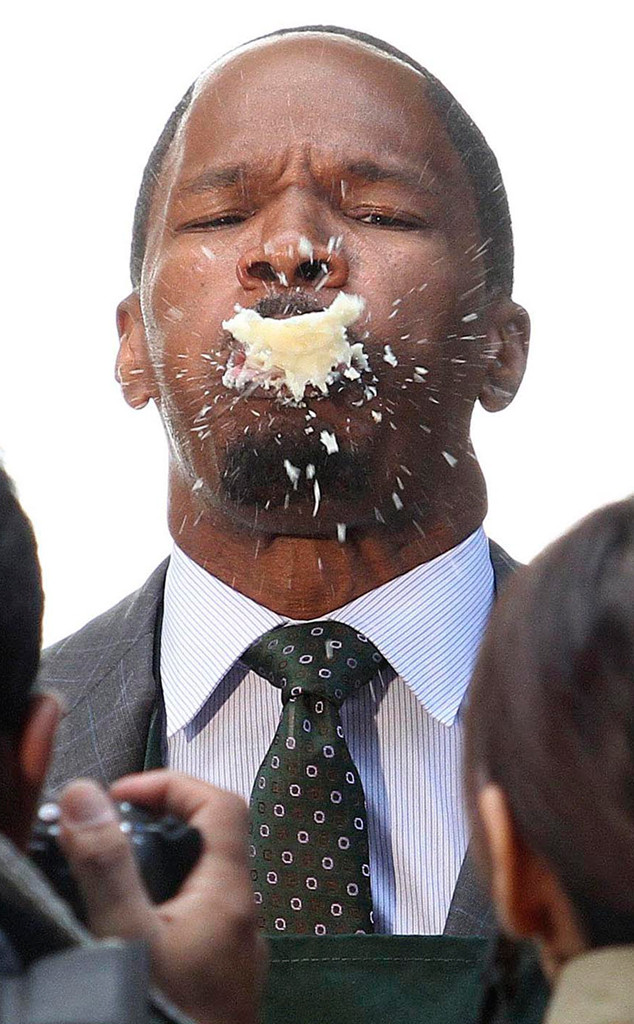 Ramey Photo
It's a spit-take!
Jamie Foxx was photographed on the Brooklyn set of the remake Annie on Tuesday, Oct. 1 during a rather interesting moment in the musical: the middle of spitting out something.
It's unclear what he is spitting (looks like a combination of water and food) but one thing is for sure, this scene (if it is indeed in the film) will be very entertaining!
The 45-year-old actor, in a gray suit and green tie, was filming alongside Rose Byrne and Bobby Cannavale.
The Oscar winner plays this film's billionaire big shot Daddy Warbucks, renamed here Benjamin Stacks, the wealthy politician who eventually becomes Annie's adoptive father. The star studded cast also includes Cameron Diaz who portrays the evil leader of the orphanage Miss Hannigan, and 10-year-old Quvenzhané Wallis as the titular and rambunctious singing orphan.