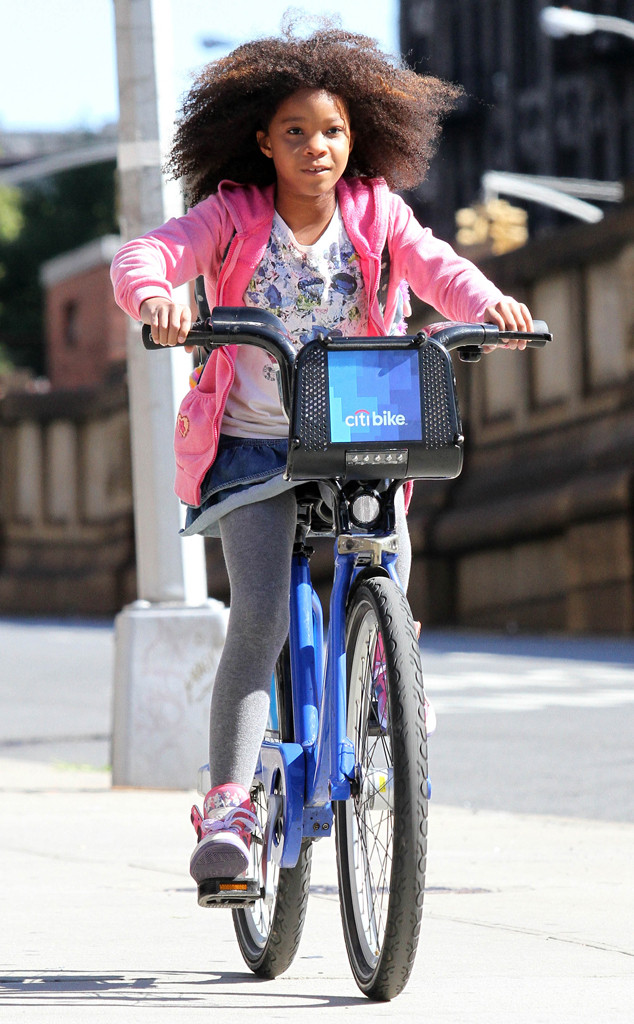 Splash News
She may be looking forward to singing "Tomorrow," but Quvenzhané Wallis is very much enjoying the present.
The Beasts of the Southern Wild star—whom moviegoers may recall is the youngest actress ever to be nominated for an Oscar for her role in last year's indie smash—was photographed Tuesday happily riding a bike on the Harlem set of Jay-Z and Will Smith's upcoming Annie remake.
Wallis, now 10, looked absolutely adorable as she took a public Citi bicycle out for a spin sporting a pink sweatshirt, jean skirt, grey leggings and pink high tops.