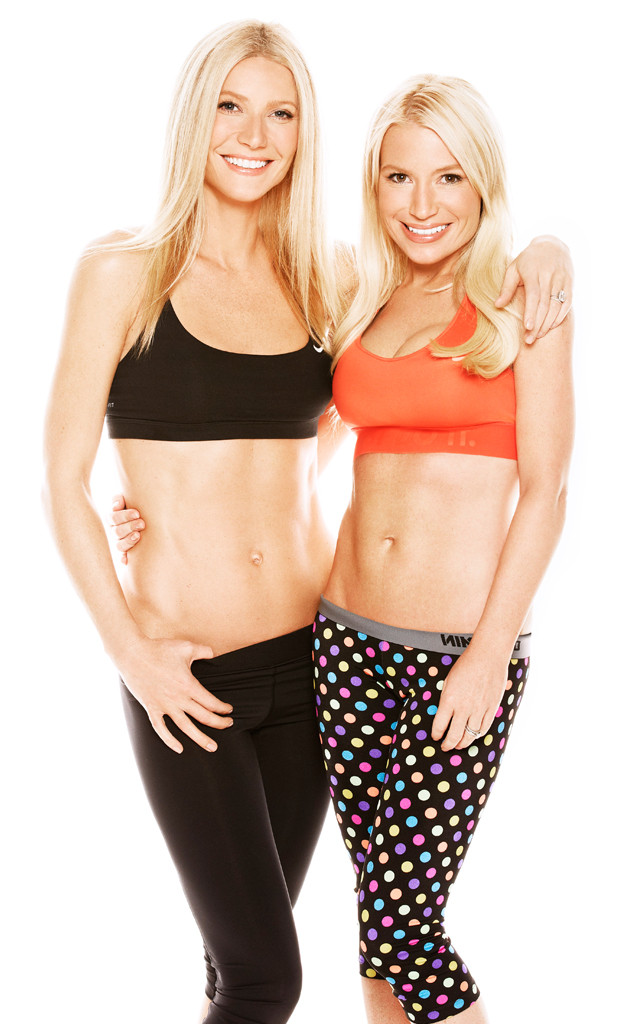 Gal pals Tracy Anderson and Gwyneth Paltrow are at it again!
In addition to opening up a dry bar with Paltrow, and helping her remedy her "long butt," the fitness guru has just finished filming an AOL On series with the actress. (If AOL On sounds familiar, that might be because you've caught episodes of its Nicole Richie series, Candidly Nicole.)
But while Richie's show is cheekily hilarious—past episodes have seen her tackling such topics as her "tramp stamp" and showing off her hip-hop moves—Anderson and Paltrow are taking a more serious tone in their project.
Not surprisingly, the fabulously fit pair will help women transform their body shapes, but if you're looking for either one to crack jokes about long bottoms, this might not be the series for you.