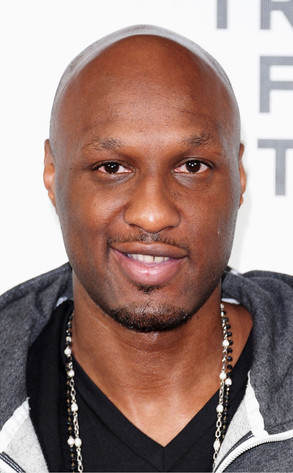 Michael Loccisano/Getty Images
Lamar Odom may have broken his silence earlier this week, but the NBA star is still keeping a low profile.
However, a source tells E! News exclusively that he saw Khloé Kardashian Odom's husband either getting dropped off or picked up around dinner time on Wednesday night at the Los Angeles apartment building Odom is presently staying at.
"He looked great and healthy," the source says.
A second source says Odom was also seen "about five days ago" and was "wearing a hoodie and sunglasses."