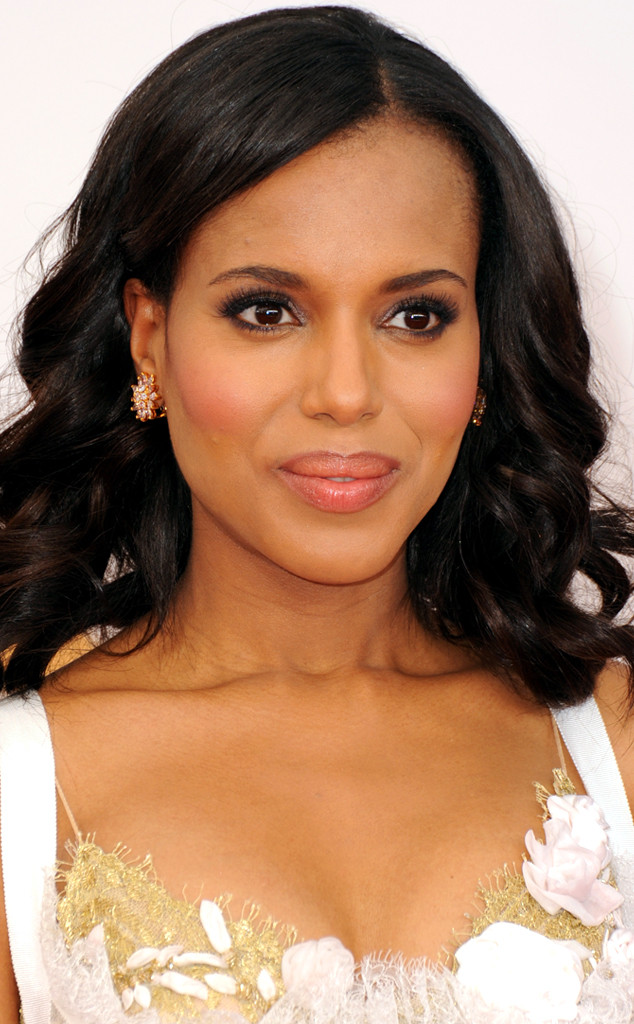 Jason Merritt/Getty Images
In case you missed it: Kerry Washington topped our favorite beauty looks from last night.
The Scandal star's romantic makeup was easily one of her best makeup looks all year—and that's saying something considering she rarely gets it wrong on the red carpet!
So we chatted Carola Gonzalez, the makeup artist who was behind the star's stunning look to find out exactly how to copy her glow.
"The inspiration came from the delicate dress," Gonzalez, tells E! News in reference to Washington's Marchesa gown with ribbon details and floral embroideries. "It was soft, sweet and almost princess-like, and we wanted to echo those qualities with something quite dreamy."