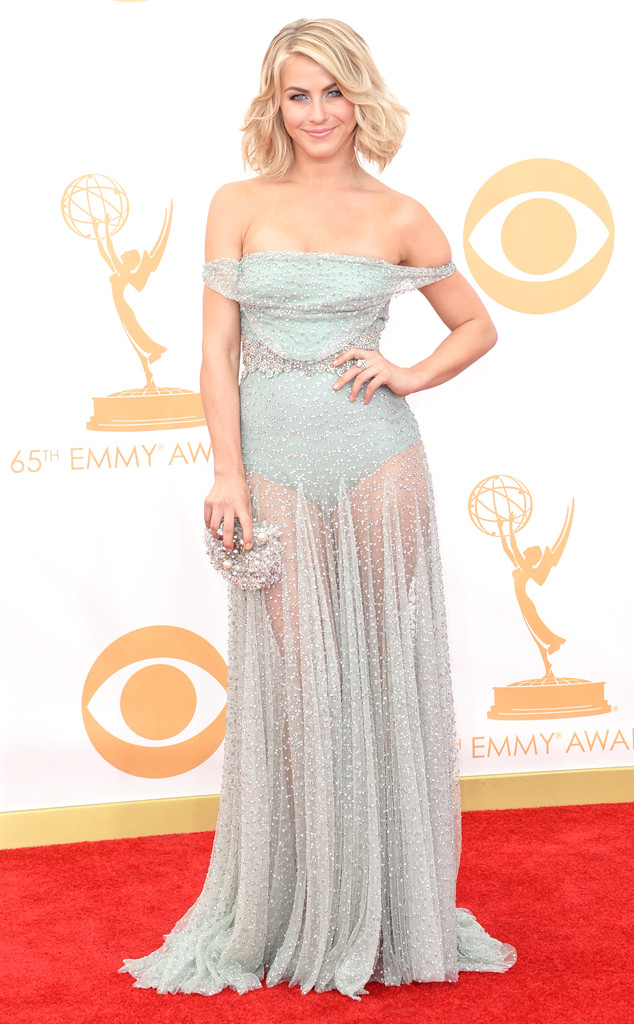 Jason Merritt/Getty Images
It takes a village—or at least a group of tight-knit friends—to get Julianne Hough ready for the Emmys.
The actress attended the awards with brother Derek Hough, who won in the Outstanding Choreographer category (also marking the first time dancers have been acknowledged at the primetime ceremony).
We know the end result of Julianne's Emmy look—which featured a crystal-embellished Jenny Packham gown with a sheer skirt (the better to show Julianne's fit legs with)—but the actress and her stylist friends took to Twitter to document the pre-glam process.