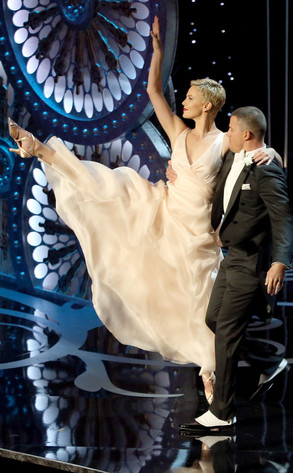 Mark Davis/WireImage
Charlize Theron really didn't know what she was getting into when she accepted Seth MacFarlane's invitation to dance at the Oscars.
"I was sort of tricked into it," Theron just told me at the Governors Ball. "I thought it was going to be something smaller, like he pulls me up from the audience and we do a little spin. But then he was was like, 'Rehearsals start Monday!'"
So what was it like waltzing across the stage in front of a gazillion people worldwide?