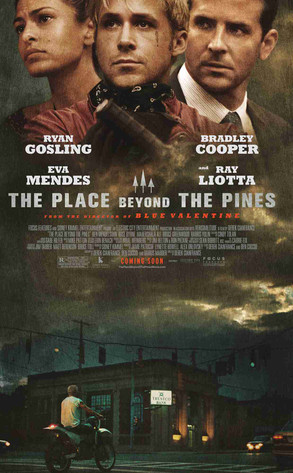 Focus Features
Yes, this is actually a serious flick (was it the title or the stone-cold facial expressions that gave it away?), spoof-ready melodramatic title not withstanding.
A new poster for the upcoming film The Place Beyond the Pines (out March 29) featuring Ryan Gosling, Bradley Cooper and Eva Mendes was released today and, if you didn't know anything about the movie before you saw this poster...
Well, just looking at it certainly won't help.