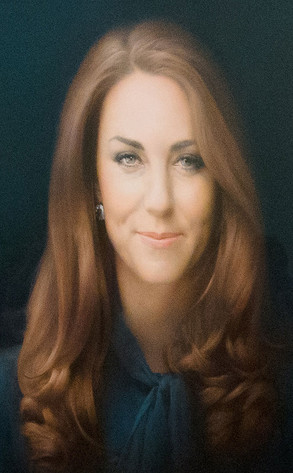 LEON NEAL/AFP/Getty Images
Kate Middleton's portrait painter is defending his highly criticized view of the Duchess of Cambridge.
A week after receiving less-than-glowing reviews from the public, Paul Emsley revealed to Hello! that he and his family were upset by some of the snarky critiques that followed the unveiling of Middleton's official portrait, considering this was the biggest commission of his career.
"Some of the words written about it were so personal. I'd be inhuman if I said it didn't affect me," the award-winning artist told the British daily. "When you take on commissions like this, it is hazardous and you expect a bit of flak, but I expected nothing like the criticism I have received. I didn't expect it to go to the levels it did."