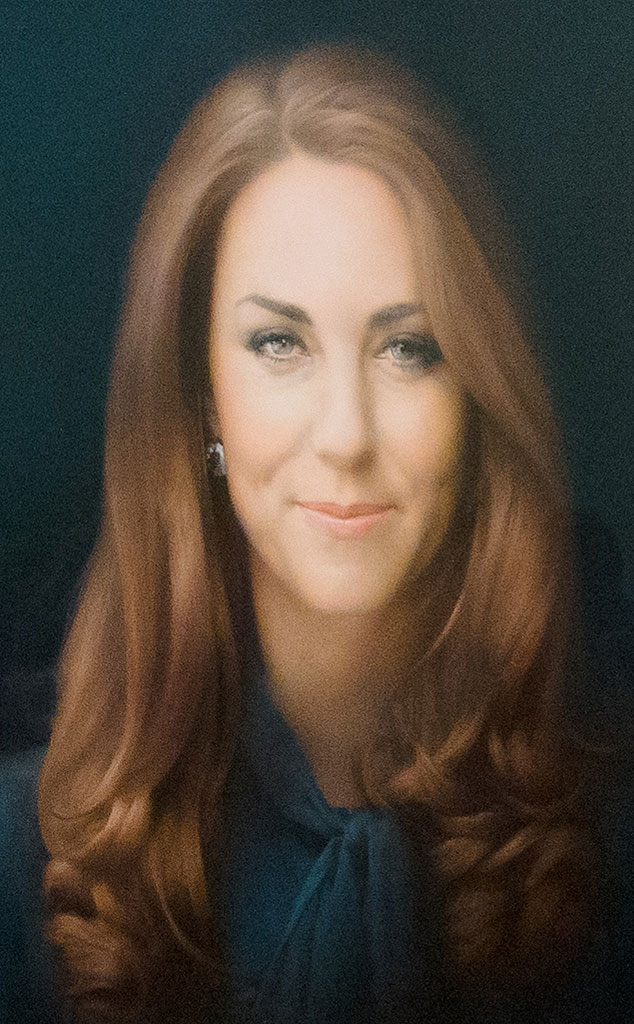 LEON NEAL/AFP/Getty Images
Kate Middleton's first official portrait is here! And it's…hmm.
The pregnant royal, along with Prince William, Pippa Middleton, James Middleton, and Kate's parents Michael and Carole went to London's National Portrait Gallery today for a private viewing of the duchess' first official royal portrait.
And although the portrait has drawn some criticism from outsiders (for one thing, the artist changed the color of her eyes to better match her blouse), Kate herself told reporters she thought it was "brilliant."
William agreed that it was "absolutely beautiful."
While at the gallery, the family met with artist Paul Emsley, who completed the smiling yet serious portrait of Kate after two sittings with her, back in May and again in June.
Emsley, who was chosen by Kate from a shortlist to do the portrait, said he wanted to capture the mama-to-be's natural, rather than official, self, thus explaining his ultimate decision to feature the duchess smiling rather than straight-faced.
"I think it was the right choice in the end to have her smiling," he said. "That's really who she is, I think."
Do you think Kate's first official portrait does her justice?