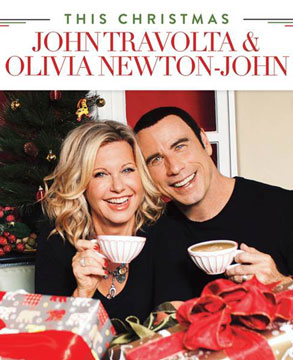 Remember John Travolta and Olivia Newton-John's very entertaining Christmas music video "I Think You Might Like It?"
Well, fans of the wonderfully cheesy Christmas jingle (like us!) are in luck because the Grease duo has plans for more holiday music!
"The thing is, we're going to try to add a couple of songs every year to that CD," Travolta told us at the G'Day USA Los Angeles Black Tie Gala in L.A. "And then maybe do a music video each year so, at the end of it all, we'll have a whole [collection]."