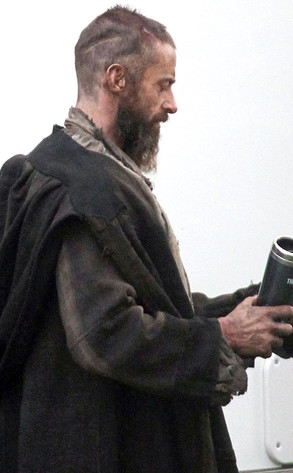 Fame Flynet
Yikes. Is that you, Hugh Jackman?!
Definitely looking a little worse for wear, the actor was spotted today on the streets of London.
Thankfully, though, it was all just a bit of movie magic that was on display as the 43-year-old star began shooting scenes as Jean Valjean for the upcoming big-screen adaptation of the musical Les Misérables.